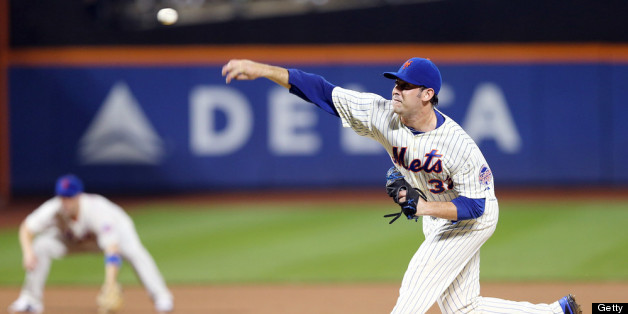 San Francisco Giants manager Bruce Bochy is faced with the sort of tough decision only possible at the All-Star Game: Which ace should start for the National League?
The Dodgers' Clayton Kershaw is a former Cy Young winner and the only starting pitcher in the majors with a sub-2.00 ERA. The Cards' Adam Wainwright and the Nats' Jordan Zimmerman are co-leading the league in wins with 12 apiece with less than week until the game.
But the conversation seems to begin with Matt Harvey, the Mets' breakout star who will certainly be the preferred choice of many of the fans packing Citi Field for the Midsummer Classic. Anticipating that Harvey might get the ball, the Mets opted to skip his scheduled start on Saturday.
"I know which way I'm leaning," Bochy said Monday afternoon before watching Harvey toss seven innings in a game New York would ultimately win in the 16th. I'll leave it at that. But this kid is having a special year and, I know, he's from New York. All that's been discussed. I'll just leave it at that right now."
Who do you think should get the starting nod?
PHOTO GALLERY
2013 ASG: National League Pitchers