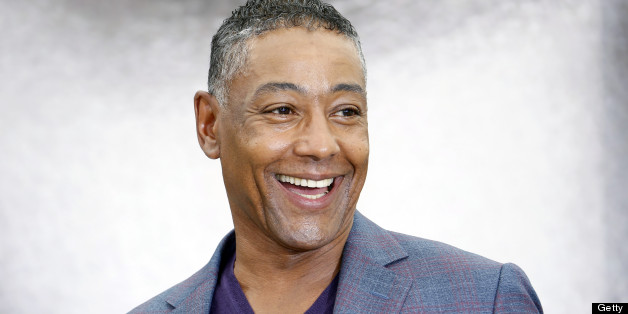 Giancarlo Esposito will return to "Once Upon a Time" in Season 3, The Huffington Post has confirmed.
According to TVLine, Esposito will return in an early Season 3 episode, although it remains to be seen whether he'll appear as Regina's (Lana Parrilla) Magic Mirror -- or his precursor, the Genie who fell in love with her -- or whether he'll appear in his Storybrooke iteration, newspaper reporter Sidney Glass.
Sidney was last seen in Season 1, and was imprisoned in the basement of the hospital by Regina after Emma (Jennifer Morrison) and the rest of the town figured out that he had assisted Regina in faking the death of David Nolan's (Josh Dallas) wife, Kathryn (Anastasia Griffith), and framed Mary Margaret (Ginnifer Goodwin) for the "murder."
Esposito can currently be seen as Captain Tom Neville on NBC's "Revolution."
Creators Adam Horowitz and Eddy Kitsis recently revealed that Season 3 of "Once Upon a Time" will pick up almost directly after the Season 2 finale. "What you saw at the end of the finale is a jumping off point: Some characters are on the boat, some characters are in Storybrooke. [The beginning of Season 3 focuses on] what they're facing and how they're going to deal with new challenges, particularly having a lot of our hero characters and our villain characters forced to work together," Horowitz shared at the ATX Television Festival in Austin.
"Once Upon a Time" returns to ABC on Sundays this fall, along with spinoff "Once Upon a Time in Wonderland."
PHOTO GALLERY
Once Upon a Time