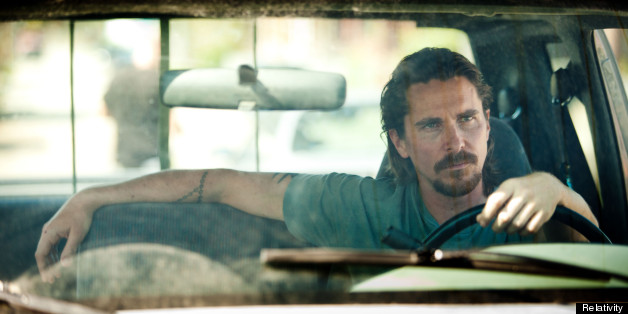 Christian Bale leads an all-star cast in the thriller "Out of the Furnace," a new film from "Crazy Heart" director Scott Cooper.
Woody Harrelson, Zoe Saldana, Willem Dafoe, Forest Whitaker, Sam Shepard and Casey Affleck co-star in "Out of the Furnace," which focuses on a blue-collar man Russell, (Bale) who seeks revenge against a criminal (Harrelson) after Russell's brother (Affleck) goes missing. The film's stirring first trailer -- complete with musical accompaniment from Pearl Jam ("Release," y'all) -- can be found above.
Relativity is bullish on "Out of the Furnace," which is set to platform release starting on Nov. 27. Cooper "has made a powerful, moving and brilliant film that we think will generate a tremendous amount of conversation and attention during this awards season. We are confident that this new date will give Scott's film the platform and support it deserves," a Relativity spokesperson said in a statement to Deadline.com.
Watch the trailer in HD over at Apple.
PHOTO GALLERY
'Out of the Furnace' Photos