A Michigan mother had a nightmarish scene play out before her eyes last month when a driver's hit and run nearly had terrible consequences for her and her one-year-old son.
The 18-year-old was walking through a Muskegon parking lot on the morning of June 25 when a van backed into her, knocking her over and catching her son's stroller on its bumper. As the mother cried out for the driver to stop and chased after the car, he dragged the stroller behind him with her one-year-old trapped inside.
She caught up to the van as the driver paused briefly and rescued her child from the stroller. Fortunately, both he and his mother suffered only minor injuries.
The driver then fled the scene with the stroller still dragging behind him. Police recovered the gold Pontiac minivan later that day, but are still searching for the suspect.
Watch the video of the incident above and see an image of the suspect provided by the Muskegon Police below. They describe the driver as an African American in his late teens or 20s and request that that anyone with information call the police at 231-724-6750 or Silent Observer at 231-722-7463.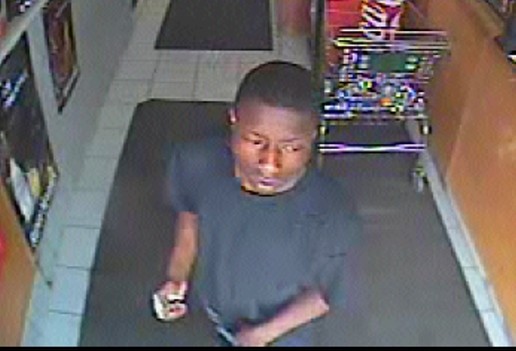 BEFORE YOU GO
PHOTO GALLERY
Caught On Camera