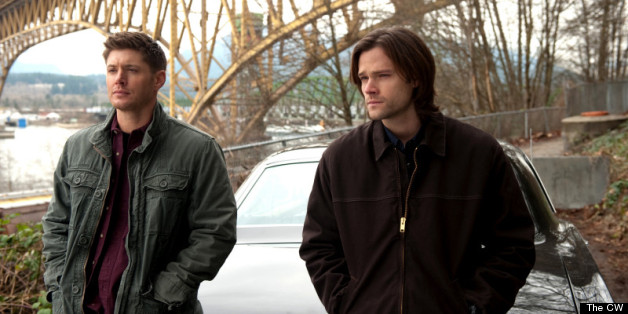 Good news, "Supernatural" fans!
Every year at San Diego Comic-Con, Warner Bros. Entertainment provides a number of collectable bags to store all the free swag you accumulate over the course of the weekend, and this year is no exception. Even better, these bags come complete with a super twist -- your very own cape!
The WB-sponsored bags will serve as a backpack and feature a detachable cape, to better help the superhero in all of us race to panels. The shows featured on this year's bags include "Supernatural," "Arrow," "The Big Bang Theory," "The Following," "Revolution," "The Vampire Diaries" and "Teen Titans Go!" (with a special "Beware the Batman" cape) as well as feature films "Godzilla," "The LEGO® Movie," "300: Rise of an Empire," the DC Universe original animated movie "Justice League: The Flashpoint Paradox," and the classic "Batman" TV Series.
The Huffington Post has an exclusive first look at the design for the "Supernatural" bag, featuring the heroic Sam (Jared Padalecki) and Dean Winchester (Jensen Ackles), who are about to enter their ninth season of demon hunting, ass-kicking and emoting in an attractive fashion. The "Supernatural" bag also boasts a cape featuring the show's iconic 1967 Chevy Impala, Dean Winchester's own personal Batmobile.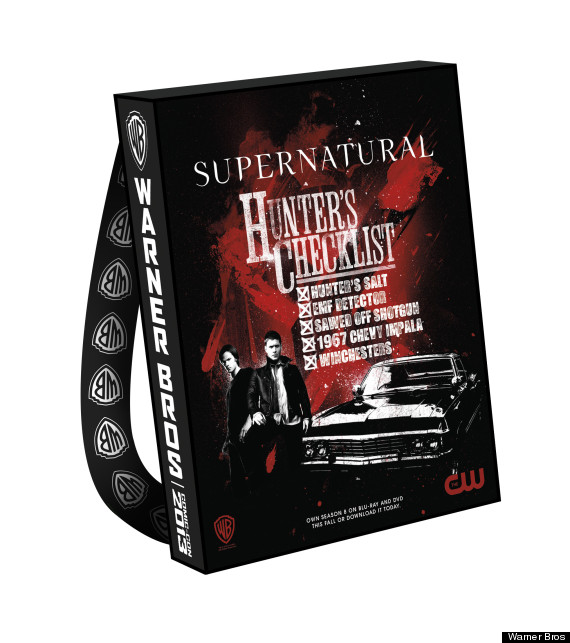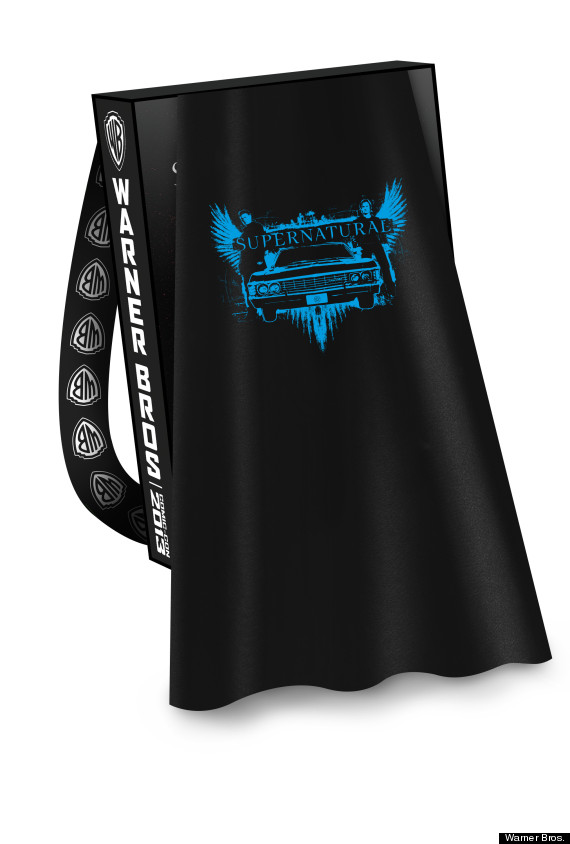 Every attendee is given a free bag at random when they pick up their Comic-Con badge at registration, and since so many fan-favorite properties are featured on the bags, many guests have a specific design they're searching for, leading to the annual tradition of tracking down fellow fans willing to trade over the course of the convention. More than 130,000 bags have been produced and will be provided throughout the convention, so even one-day attendees won't miss out.
Fans should also keep an eye out for TV Guide's special Comic-Con edition, which will be given away free at the convention and feature four collectible covers featuring The CW/WB shows including "Supernatural," "Arrow," "The Vampire Diaries" and its spinoff "The Originals," as well as a DC Comics version featuring Batman and Superman.
Which WB bag do you hope to get, Comic-Con attendees? Share your choice below, and be sure to visit The Huffington Post during Comic-Con (July 17-21) for your news fix.
"Supernatural" returns to The CW on its new night, Tuesday, October 15 at 9 p.m. ET. For more CW fall premiere dates, click here.
PHOTO GALLERY
Supernatural