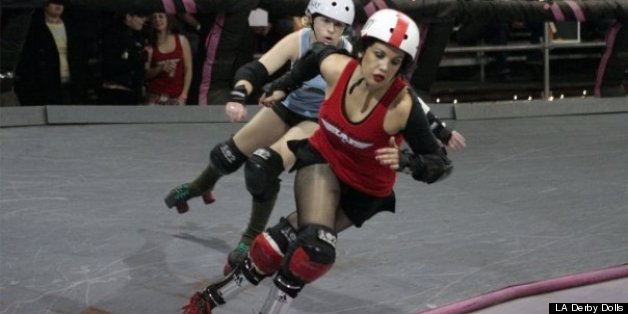 Another mind-boggling night of DerbyDolls, comedy, science, art and surrealism is set to take place Saturday at the 4th annual fundraising event TwentyWonder.
The fundraising event features performances and attractions by comedian David Koechner, pop legend Matthew Sweet and an all-star roller derby match featuring the LA Derby Dolls vs. the San Diego Derby Dolls.
The event will benefit the Down Syndrome Association of Los Angeles (DSALA), an organization that seeks to improve the lives of those living with Down Syndrome in the Los Angeles area.
Last year's event raised over $100,000 which all went to support DSALA's various programs offered to over 4,100 individuals with Down Syndrome in LA. DSALA was able to reach new neighborhoods and provide even more support to basketball camps, yoga classes, and newborn babies with Down syndrome.
This year's TwentyWonder will host some of Los Angeles' favorite food trucks such as KingKone and Me So Hungry. There will also be a bizarre performance from the Two Headed Dog and an unbeatable auction (see slideshow below). For tickets and more information, click here.
Where: Los Angeles Doll Factory, 1910 W Temple Street, Los Angeles, CA 90026.
When: Saturday, July 13, 2013 at 6:00pm.
Prices:
General Admission: $40
Special VIP Pass: $150
Includes admission to the general event as well as the TwentyWonder annual collectible amulet designed by Brad Oldham, free valet parking, stadium preferred seating and access to the VIP guest lounge with full open bar.
Check out raffle items from this year's event:
PHOTO GALLERY
TwentyWonder Raffle Items 2013