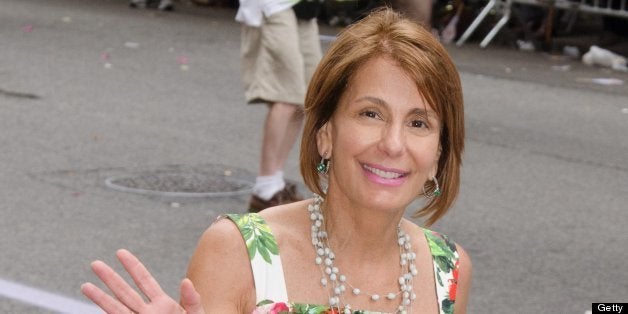 Bipartisanship continues to be a dominant theme of the New Jersey governor's race, with Republican incumbent Chris Christie picking up dozens of Democratic endorsements -- and now Democratic challenger Barbara Buono asking top Republicans for money.
Buono called up Passaic County Republican Party Chairman John Traier this week to thank him for a $250 contribution and to ask for another $250, the Philadelphia Inquirer reported. The problem is that Traier, who has donated to Christie's campaign, says he has never given a dime to Buono's effort.
Buono, a state senator from Middlesex County, has been trailing Christie by more than 30 points in the polls, as well as trailing in fundraising.
"My secretary tells me that Barbara Buono is on the phone," Traier told the Inquirer on Friday. "I figured she got something wrong or someone is playing a game on me."
Buono's spokesman told the Inquirer that she was calling to thank Traier for a donation by his firm. Traier said he left the firm before any donation was made.
Buono's outreach to Traier comes as she attempts to make inroads among state Republicans as Christie has done with Democrats. Christie has endorsements from over 30 Democratic elected officials, including two of the state's most powerful Democrats, Essex County Executive Joe DiVincenzo and state Sen. Brian Stack. DiVincenzo and Stack both command powerful voter turnout organizations. A third Democrat of consequence, Jersey City Mayor Steve Fulop, has not ruled out endorsing Christie.
Traier is a longtime New Jersey Republican stalwart, and served as acting state banking commissioner under former Gov. Christine Todd Whitman (R) in the '90s. But Traier, who is openly gay, noted earlier this year that he was uncomfortable with his party's opposition to marriage equality, and that he wanted the party to embrace the idea.
BEFORE YOU GO
PHOTO GALLERY
United States Governors