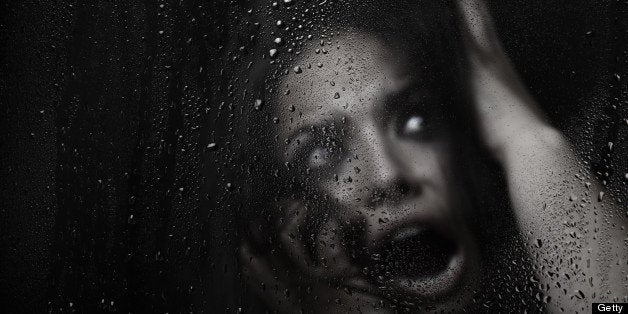 For people with sleep apnea and PTSD, getting their sleep disorder treated could mean fewer nightmares, a small new study shows.
Researchers from the Sleep Disorders Laboratory at G.V. (Sonny) VA Medical Center in Mississippi found that use of CPAP -- considered the gold standard for treating obstructive sleep apnea, a sleep disorder where breathing is obstructed and stops during sleep -- is associated with fewer average number of nightmares in a week among people with PTSD.
"One out of six veterans suffers from PTSD, which affects their personal, social and productive life," study researcher Sadeka Tamanna, M.D., M.P.H., who is the medical director of the Sleep Disorders Laboratory, said in a statement. "Nightmares are one of the major symptoms that affect their daily life, and prevalence of OSA is also high among PTSD patients and can trigger their nightmares."
The findings, presented at the annual SLEEP 2013 meeting, are based on data from 43 people with PTSD who visited a VA medical sleep clinic in a year-long period between 2011 and 2012. The participants had their average number of nightmares recorded before they were treated for sleep apnea, as well as after they had started treatment with CPAP (up to six months after).
Researchers found that not only was CPAP use linked with fewer nightmares, they were able to predict who would have a lower frequency in nightmares based on CPAP compliance.
Past research has drawn associations between sleep problems and PTSD. A study conducted by researchers at the University of Pennsylvania's Perelman School of Medicine, and published just recently in the journal SLEEP, showed that soldiers who had a history of sleep trouble were more likely to have developed PTSD upon their return home.
BEFORE YOU GO
PHOTO GALLERY
Health Concerns Linked With Sleep Apnea