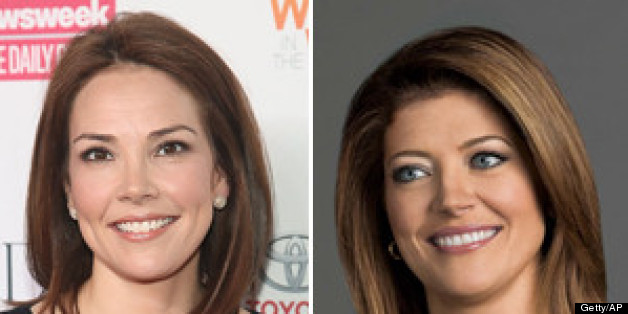 It's been a wild week in television shake-ups with "View" host Elisabeth Hasselbeck joining the morning show circus. The New York Post reported on Friday that a group of female morning show hosts lunched together earlier this week at the sceney Manhattan restaurant, Micheal's.
The list of attendees raised some eyebrows, as the lunch included some current and former rivals as well as noticeable absences. Erica Hill of weekend "Today," Norah O'Donnell of "CBS This Morning," Kate Bolduan of CNN's "New Day," Hasselbeck and Gretchen Carlson of Fox News' "Fox & Friends" all dined together. However their female counterparts from MSNBC's "Morning Joe," the weekday edition of "Today," and "Good Morning America" were not there. Also absent was O'Donnell's CBS co-host, Gayle King.
Also, Hill previously co-hosted "CBS This Morning" but was booted out when the network hired Norah O'Donnell away from NBC News, making the two women seem like unlikely lunch partners.
But it seemed like the women must have been having some fun, as the Post reported that waiters brought them "bottle after bottle of rosé."
BEFORE YOU GO
PHOTO GALLERY
Elisabeth Hasselbeck Style Evolution