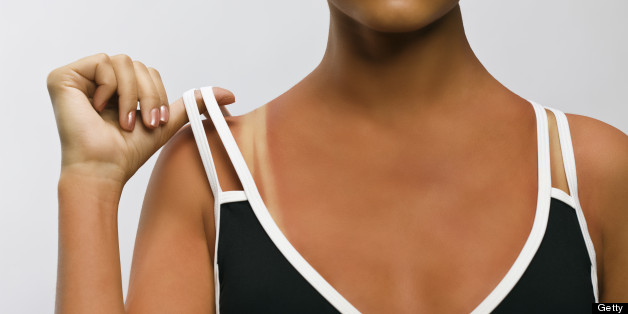 There are hundreds of wonderful sites on healthy living to be seen all over the blogosphere. Here at Fit Links, we'll introduce you to some that have caught our eye.
What separates a sun-kissed glow from that crispy, lobster look? Probably a little bit of genetics -- and a major difference in sunscreen application. While we all know the importance of preventing sunburn, accidents happen. Well+Good offers their best all-natural, soothing remedies for sunburns -- for your post-beach woes!
Running puts strain on not just our knees and hips, but also on our feet. POPSUGAR Fitness has compiled a list of pre- and post-run stretches that will help those tootsies stay strong.
Looking for some new gadgets and gizmos to fire up your workouts? Get the insider information from SparkPeople -- they have rounded up a bunch of products they can't live (or work out) without!
Happy third birthday to our pals over at Fit Bottomed Mamas! Check in on the festivities here!
Need some inspiration to get moving? Check out these motivational fitness quotes:
PHOTO GALLERY
Fitness Quotes