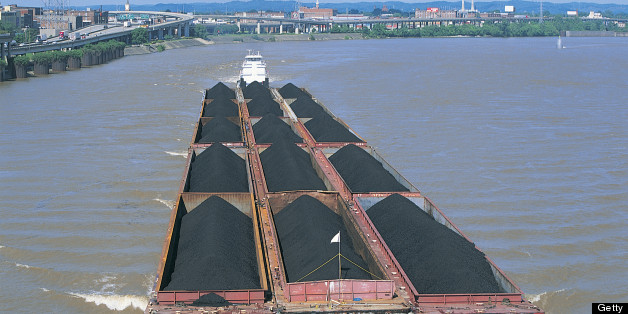 Climate change denial is getting some bipartisan support in the Kentucky Legislature following President Barack Obama's landmark climate change speech last month.
During a committee meeting on natural resources and the environment on Tuesday, the state's leading energy official warned that Obama's climate change plans could mean higher energy prices. Several state lawmakers seized the opportunity to criticize the widely accepted and scientifically proven environmental changes, according to the Lexington Herald-Leader.
"The climate's always going to change," Republican state Rep. Stan Lee said. "We're not in control of this world. ... There is one who is in control but it ain't any of us. And to think that we can change what he created I think is short-sighted and foolish."
Kentucky has been a major U.S. coal producer for decades and was the third largest in the country in 2011, according to the most recent data from the Energy Information Administration. But earlier this year the number of jobs in Kentucky coal mines dropped to the lowest levels seen since the state started counting in 1950.
"We're not blind. We know there is a war on coal," Democratic state Rep. Fitz Steele said. "There has been climate change since the beginning of time," he added. "There is not but one fellow that can control it ... It's going to change no matter what."
The Courier Journal, based in Louisville, responded to the committee meeting with an editorial titled, "Pray Kentucky legislators are enlightened about global climate change." The piece lambasted the legislators' comments, as well as those by committee co-chairman Jim Gooch, a Democrat, who asked why all of the carbon dioxide exhalations of the planet's seven billion people weren't also contributing to "so-called global warming."
The lawmakers aren't the first to use religion to attack climate science. Oklahoma Sen. James Inhofe (R) has been vocal about his belief that climate change is a "hoax," criticizing the "arrogance" of those who think they can change God's plans for the planet while promoting his book last year.
BEFORE YOU GO
PHOTO GALLERY
Least Environmental Senators