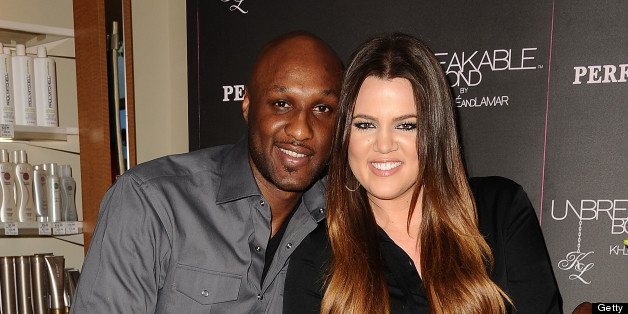 This Kardashian has got some claws!
After Lamar Odom's scuffle with the paparazzi surfaced yesterday, Khloe Kardashian took to Twitter to defend her hubby for his seemingly over-the-top actions.
"Wow can't believe a paparazzi snuck into our gated area and violated our private property!!!!" She tweeted. "This is the same pap that did a hit and run but my brother and I caught him and he has the nerve to taunt us!!! Be ashamed of your self. F--- the papz!!!!! You f---ing losers!!!!! But shout out to my hubby for posing with the fans! I love my Lam! This becomes stalking at some point!!!!! Its wild!!!! "
Though her statuses seemed a little excessive, it was sweet for her to come to her husband's side. His rant was in reaction to the recent taunts by paparazzi that he has been cheating on Khloe.
Better news has surfaced this week regarding the NBA player, with rumors that the Los Angeles Lakers may be interested in re-signing him.
Let's hope the couple always stays this strong!
BEFORE YOU GO
PHOTO GALLERY
Khloe Kardashian