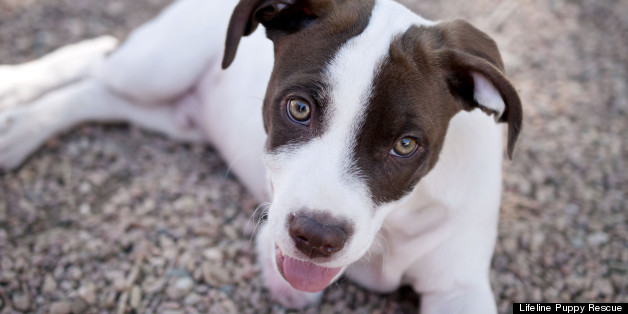 Lifeline Puppy Rescue has a special pup this week who could use your help even if you're not quite ready to adopt.
Buster, a 10-week-old pit bull mix needs to have a surgery to remove one of his legs.
"Buster needs our help! He was born with a rare birth defect," said Scott Cromer, director of outreach for Lifeline Puppy Rescue. "He is full of joy and is such a cuddle bug (but) he will need surgery and it's required to give him a good quality of life."
Lifeline will be accepting applications for Buster's adoption soon at lifelinepuppyrescue@yahoo.com, but he's going to have his surgery first and the goal is to raise $1,000 in order to offset the cost.
Click here if you want to donate to Buster's medical fund.
In addition to Buster, Lifeline has taken in 30 new puppies who are all ready for adoption.
Check out this week's adorable puppies!
Call Lifeline Puppy Rescue's hotline at (303)-655-9696 or email lifelinepuppyrescue@yahoo.com for more information about a puppy. Some of the puppies available for adoption may be in foster care. All of Lifeline Puppy Rescue's puppies are $200 and include 30 days of pet health care insurance, a free veterinary wellness exam at over 55 participating vet clinics, and pet training referrals. Adopters will receive $50 back if they prove the dog has been spayed or neutered. You must be over the age of 18 to adopt.
BEFORE YOU GO
PHOTO GALLERY
Adoptable Pets This Week