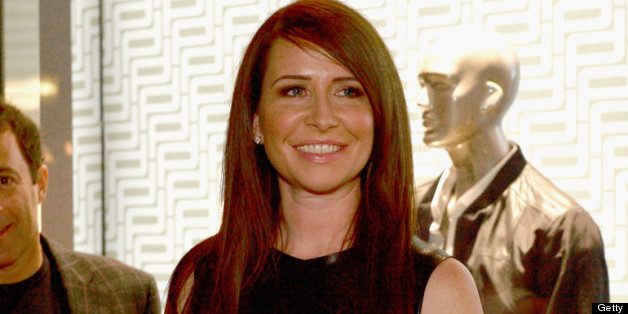 "Mad Men's" illustrious costume designer Janie Bryant is working on her own reality show.
Deadline reports that the costume designer, who won an Emmy for her earlier costuming on HBO's "Deadwood," is in development on a new design competition series with the co-creators of NBC's "Fashion Star," E.J. Johnston and James Deutch.
The reality competition show, which is currently called "Janie Bryant's Hollywood," will give aspiring designers weekly challenges to create garments in the style of a classic Hollywood film, or a celebrity's signature style, according to Deadline. Bryant and the show's not-yet-named judges (Kiernan Shipka please!) will then decide who executed the assignment best.
"Costume design is about telling the story of the character through costume," Bryant told Stylelist of her work on "Mad Men." "I don't approach the costume design about trends. It's about maintaining the truth of the character."
On Twitter, Bryant said the upcoming reality show is a "dream come true" and assured her followers that the show will "be amazing."
@DressCodeBlog for me too! Here's to dreams coming true xxxjb

— Janie Bryant (@JanieBryant) July 12, 2013
"@LaDolcePita: @vulture @JanieBryant so excited for this!" Me too!!!!!! It's going to be amazing!

— Janie Bryant (@JanieBryant) July 12, 2013
Bryant's show is currently being shopped at cable channels like Bravo, E! and Lifetime, Deadline reports.
The Huffington Post's requests for comment from reps for both Bryant and Deutch were not immediately returned.
For more on Bryant's reality show, click over to Deadline.
PHOTO GALLERY
"Mad Men" Season 6 and 7