Martin Freeman is done playing Bilbo Baggins.
Peter Jackson passed that word along via his Facebook page on Friday, noting that Freeman had played Bilbo for "an incredible two and a half years." Freeman will star as Bilbo in this year's "The Hobbit: The Desolation of Smaug" and next year's "The Hobbit: There And Back Again." (He already played him in last year's "The Hobbit: An Unexpected Journey.")
"I cannot imagine anyone else in this role -- a character that Martin has nurtured and crafted with love and great skill," Jackson wrote on Facebook. "We have said goodbye to our elves, humans, wizards and now the hobbit. We now enter our final 2 weeks of pick-ups, and it's wall to wall dwarves. These pick-ups have been grueling and intense, but I'm so happy with what we've been shooting. These next two movies are going to be pretty great!"
Check out the photo below. Hit Jackson's Facebook page for more updates.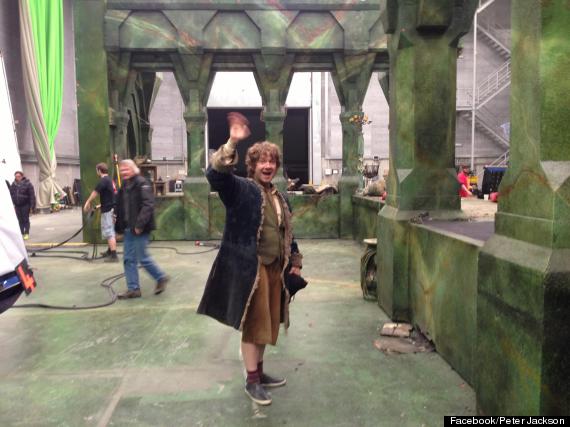 PHOTO GALLERY
'The Hobbit' Premiere