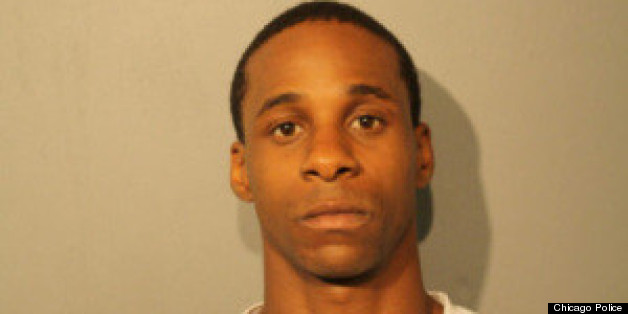 A Chicago man has been charged with raping and beating a woman at a Ukrainian Village bus stop early Monday.
Michael Campbell, 28, was arrested Thursday and charged with aggravated criminal sexual assault, kidnapping by force or threat of force and aggravated robbery, the Tribune reports.
The 20-year-old victim IDd Campbell as the man who dragged her from a bus shelter in the 1000 block of North Western Avenue and attacked her around 5 a.m. Monday.
Campbell is listed as living in the 1500 block of North Campbell Avenue, less than a mile from the site of the attack.
After police released surveillance photos of the suspect on Wednesday, the community sprang to action, offering tips to members of the Guardian Angels and police detectives, CBS Chicago reports.
Guardian Angels leader Miguel Fuentes told ABC Chicago and other outlets the efforts were a combination of "everyone working together.
"We were out here handing out pictures of the individual, a lady comes up to us and gives us a name, location of where the individual hangs out," Fuentes told ABC while referring to Campbell. "We call the detectives, gave them the name and location and they followed it up. During the course of the day we got the same tips, same names. All of the information was forwarded to the detectives."
Campbell is expected in bond court Friday afternoon.
BEFORE YOU GO
PHOTO GALLERY
Crime In Chicago