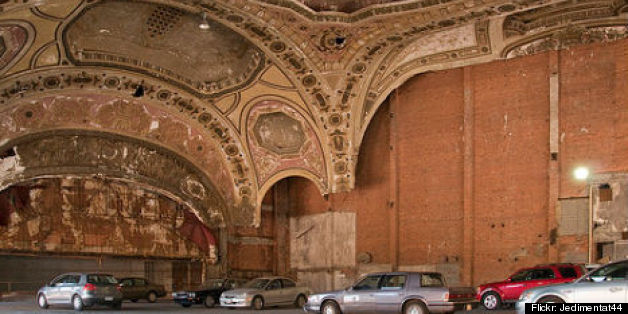 $3 million doesn't usually sound like a deal, but the newly for sale Michigan Building, with a perfect location in downtown Detroit and incredible historic underpinnings, might be one of the city's better real estate offers of late.
The 13-story office building with first-floor retail is most well known for its jaw-dropping parking garage with an interior that practically screams "historic movie palace" -- that's because it was. According to Historic Detroit, the Michigan Theatre, designed in the French Renaissance style, could seat 4,038 and cost more than $3.5 million at the time. Think about it: the office building and garage together now cost less than the theater alone in 1920s dollars, when it was built. Using the Bureau of Labor Statistics' inflation calculator, that $3.5 million would come out to more than $46 million today.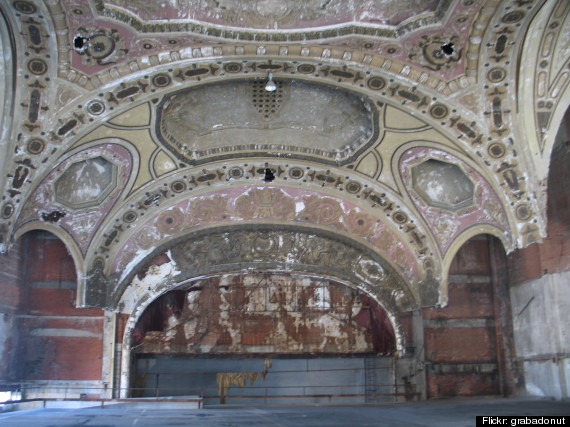 Flickr photo by grabadonut.
Crazy to think the building, which some might recognize from Eminem's "8 Mile" movie, was almost demolished for a surface parking lot, according to Curbed Detroit. It also wasn't immediately turned into a garage. While the theater shut down for good in the 1970s, it spent several years afterwards as the Michigan Palace, a venue that hosted acts like David Bowie, Kiss, Iggy and the Stooges, Aerosmith and more -- as well as rock and punk crowds that didn't do much to help preserve the once-opulent interior. See photos of the theater in the 1920s and the bustling crowds when it opened at the Detroit News.
According to the LoopNet listing, the 245,000-square-foot building is 50 percent occupied and sits on a property just over an acre in size. Located on Bagley Avenue between Grand River Avenue and Clifford Street, it's blocks from downtown hotspots like Grand Circus Park, Comerica Park and Ford Field. Curbed Detroit also notes it's in an area that could see mounting development in the coming years, as DTE Energy promises work on a revitalization project in what they're calling "Western Downtown."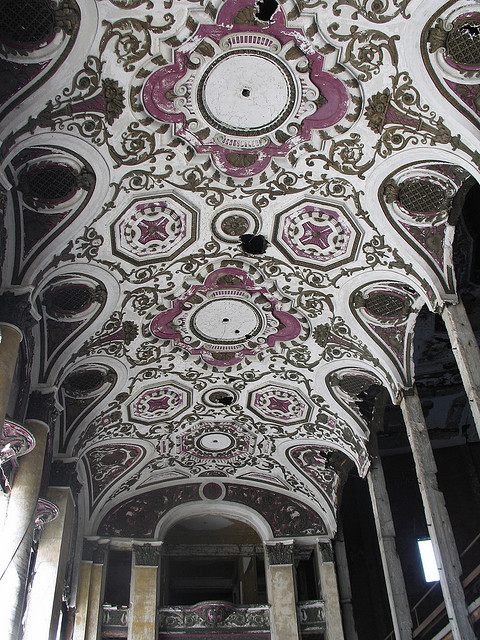 Flickr photo by grabadonut.
PHOTO GALLERY
Abandoned Theaters In Julia Solis' 'Stages Of Decay'
Hat tip: Curbed Detroit.
Flickr photo by Jedimentat44.