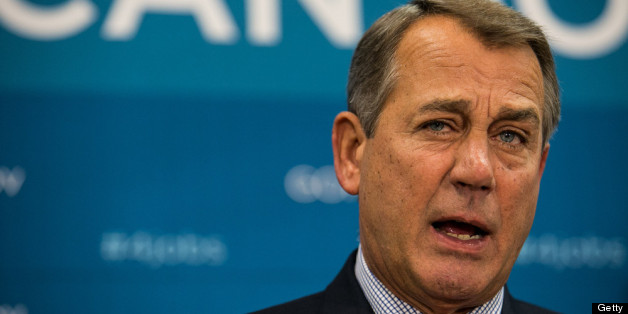 BLOOMBERG VIEW
Republicans have responded to the delay of an important component of President Barack Obama's health-care reform by escalating their attacks. Here's a suggestion: Instead of trying to wreck the law, focus on using it to prove the superiority of conservative principles.
The Affordable Care Act offers states enormous flexibility in carrying out its two main elements: the creation of insurance exchanges and the expansion of Medicaid. The White House, desperate to bring more states on board, has entertained a range of conservative proposals. Republican policy makers in some states have begun to take advantage of that flexibility.
In Idaho, Butch Otter is one of just a handful of Republican governors to set up insurance exchanges on their own or in partnership with Washington. Its design will reflect Idaho's small-government philosophy -- providing a minimalist, streamlined approach, potentially offering a stark contrast with the bells-and-whistles exchanges envisioned by neighboring Oregon and nearby California.
The state expects two benefits. Its exchange is more likely to be up and running on time, and its low overhead costs will be passed on to insurers in the form of lower assessment fees. That, in turn, may lead to lower premiums for people buying insurance.
More from Bloomberg View:
-- Americans Die Younger Than Europeans. They Don't Need To.
-- Six Inconvenient Truths About Obamacare
Governors of both parties should thank Otter and his state's Republican legislators. If Idaho's no-frills exchange succeeds in producing lower costs and fewer glitches, it could offer a new model for other states to follow. The only governors who won't be able to take advantage of that model are Republicans who choose to let the federal government run their exchanges for them.
Another example of using the law to test conservative ideas is taking place in Arkansas, where the Republican-led legislature allowed Governor Mike Beebe, a Democrat, to seek new federal Medicaid money on the condition that funds be channeled through the state's new exchange.
The state's Republican House speaker, Davy Carter, called the idea "a conservative alternative to the policy forced upon us by the federal government." The approach should yield lessons for Republicans and Democrats alike.
First, it will test whether exchanges can be cheaper than the traditional Medicaid system without reducing quality. Second, it addresses an administrative challenge facing other states: How to cope with people who cross the income threshold between Medicaid coverage and exchange subsidies. Slight changes in financial circumstances will push some people from one program to the other; if Medicaid can be made to work through the exchanges, the issue disappears. Other states' lawmakers will be taking note.
Iowa is undertaking a slightly different experiment. After first refusing to accept federal dollars to expand Medicaid, Republican Governor Terry Branstad offered to take the money on the condition that a portion of government premium payments would be tied to the behavior of beneficiaries.
Under the state's proposal, Iowa residents with low incomes in a specified range will get insurance through the exchanges; as in Arkansas, federal Medicaid dollars will pay the premiums. Here's the twist: Beneficiaries will have to meet a series of health-related requirements, such as getting annual physicals or diet counseling, or else pay a portion of their premiums.
None of these Republican variations are guaranteed to succeed. Streamlined exchanges could prove less useful; funneling Medicaid money through exchanges could raise costs; and incentives for healthy behavior may lead nowhere. That's the point of experiments. Sometimes they fail, and you learn as much from failures as from successes.
For all its weaknesses, we think Republicans are wrong about the Affordable Care Act. The law's opponents are under no obligation to make what they see as a fundamentally flawed approach work better -- but they do have an obligation to suggest alternatives, and the law's flexibility gives them surprisingly wide scope. Republicans in Idaho, Arkansas, Iowa and other states are making the leap in good faith. Others should follow their example, and it isn't too late. There's no deadline for pursuing additional federal Medicaid dollars. States that chose not to build exchanges for 2014 can do so for 2015.
Apart from anything else, it's good politics: Open-minded experiments will do far more to advance the Republican brand than stolid obstruction.
To contact the Bloomberg View editorial board: view@bloomberg.net.
BEFORE YOU GO
PHOTO GALLERY
Obamacare Haters