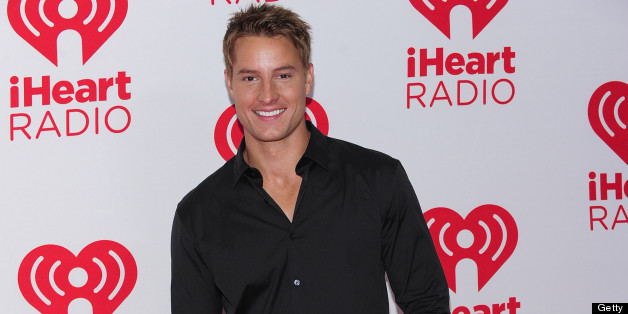 Big news, "Revenge" fans: Victoria Grayson's (Madeleine Stowe) firstborn son has been revealed!
E! News was the first to report that Justin Hartley -- who recently played medical intern Will Collins on The CW's departed "Emily Owens M.D." and who was Oliver Queen/Green Arrow on "Smallville" before Stephen Amell gave the character new life -- has been cast as Patrick, the long lost son that 16-year-old Victoria gave to a nun when he was only 6 months old so that she could attend art school in Paris.
An ABC spokesperson has confirmed Hartley's casting to The Huffington Post.
Patrick was technically introduced in "Revenge's" Season 2 finale in May when Victoria opened her front door and dropped her glass of red wine at the sight of Patrick (whose back was turned to the camera). "Revenge" fans, who previously only heard his voice say "Hello, Mother," will get to see him in the flesh in the Season 3 premiere this fall.
"Revenge" viewers don't know much else about Patrick, except that when he started looking for Victoria in earlier years, she paid him $5 million to disappear.
Gabriel Mann, who plans Nolan Ross on "Revenge," tweeted his excitement about Hartley joining the ABC drama.
lets give @Hartleyjustin a warm @revenge welcome! He's gonna be swimming w some serious #Hamptons sharks this summer. #WhoIsPatrick #S3

— Gabriel Mann (@Gabriel_Mann) July 12, 2013
Of course, that just lead to a "Revenge"/"Sharknado" joke.
"@MarcHoover1: @Gabriel_Mann @Hartleyjustin @Revenge #HamptonsSharknado?" believe it! Haha

— Gabriel Mann (@Gabriel_Mann) July 12, 2013
Hartley is one of many changes for "Revenge" Season 3, but one of few additions. ABC previously confirmed that Ashley Madekwe (Ashley Davenport) and Connor Paolo (Declan Porter) will not return as regulars in the upcoming season. Plus, creator Mike Kelley has stepped down as showrunner and "Revenge" writer Sunil Nayar will be taking over for Season 3.
Are you excited to see Justin Hartley as Victoria's long lost son? Did you envision someone else? Sound off in the comments!
"Revenge" Season 3 will air on Sundays at 9 p.m. ET this fall on ABC.