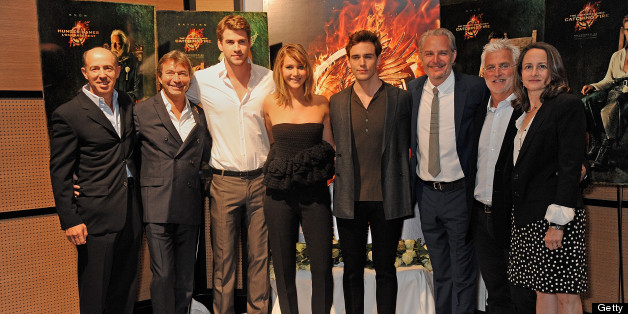 "We volunteer" ... to eat $5 foot-longs.
Lionsgate Entertainment recently announced a partnership with Subway restaurants to promote the release of "The Hunger Games: Catching Fire" in November. Puns aside, the promotion will benefit Feeding America's battle to end nationwide hunger.
The endless sandwich options are already taking over our wavelength! For example, sink your teeth into Peeta's succulent flatbread with a strong, silent sauce sure to bite back. Feeling full? Try the Katniss low-cal foraged Veggie Delite. For cautious eaters, there's always Gale tuna salad on white bread: It's reliable, uninteresting and bland just like ... This stuff practically writes itself.
Still, the largest restaurant chain in the world is no stranger to Hollywood partnerships and endorsements. Check out who else famously eats fresh.
PHOTO GALLERY
Subway's Hollywood Partnerships