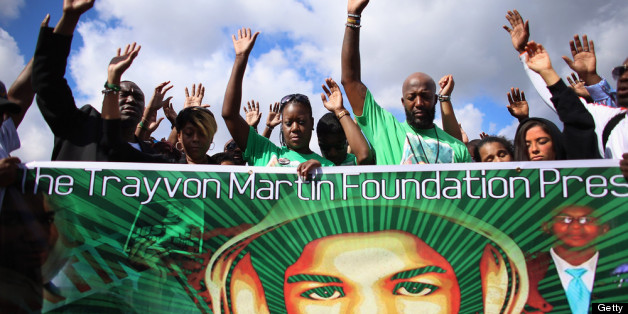 In anticipation of the jury reaching a verdict in the George Zimmerman trial -- deliberations are expected to begin Friday -- Miami-Dade Police have announced two "First Amendment Zones" for organized reactions by the community as well as a rumor control hotline.
The local police force has designated the following areas "for those wishing to be vocal and express their thoughts peacefully":
Martin Luther King Jr. Memorial Park
6160 NW 32 Court
Miami, FL 33142
(305) 633-2044
Goulds Park
11350 SW 216th Street
Miami, FL 33170
(305) 255-2399
They have also set up a 24-hour rumor control hotline at 3-1-1, which began Friday at 8 a.m.
The first amendment zones and hotline are part of the police's "Be Vocal, Not Violent" campaign.
Meanwhile City of Miami police officers were spotted Wednesday running through riot training drills, reports the Washington Times.
But the timing is just coincidence, Miami Police spokesman Freddie Cruz told CBS Miami.
Yet a member of the Fraternal Order of Police said such training hasn't been done since 2011. Watch the CBS Miami report here.
There's no word yet on any organized unity walk or whether Miami Heat players have signed on to any campaign to keep a message of peace.
However local leaders' have had some success with their social media campaign, #KeepCalmForTrayvon, which has taken off on Twitter:
In the midst of this trial, Let us not forget - Little Boys around the world are watching how we react to this verdict #KeepCalmForTrayvon

— Tangie Larkin (@TangieLarkin) July 10, 2013
This is a developing story.

BEFORE YOU GO
PHOTO GALLERY
Trayvon Martin Rally In Miami