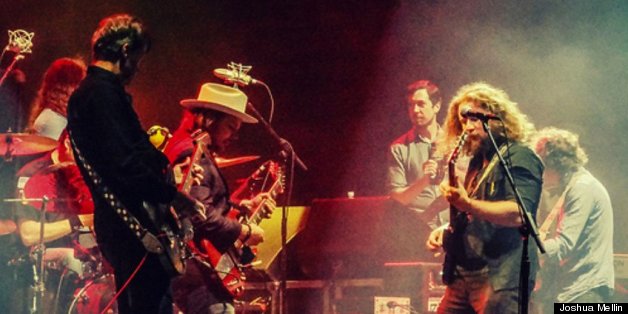 Toyota Park in Bridgeview played played host Friday to folk-rock royalty.
Bob Dylan, My Morning Jacket and Chicago's own Wilco -- as well as Richard Thompson -- played the Chicago area as part of the Americanarama mini-festival.
Photographer Joshua Mellin was at the show and reported Wilco and My Morning Jacket's cover of Neil Young's "Cinammon Girl" among the evening's highlights. Though the event was sold out, the concert was somewhat sparsely attended -- perhaps due to Richard Plant's concurrent show at Taste of Chicago in the more centrally-located Grant Park.
Mellin shared some shots below.
PHOTO GALLERY
Dylan, Wilco & My Morning Jacket In Chicago