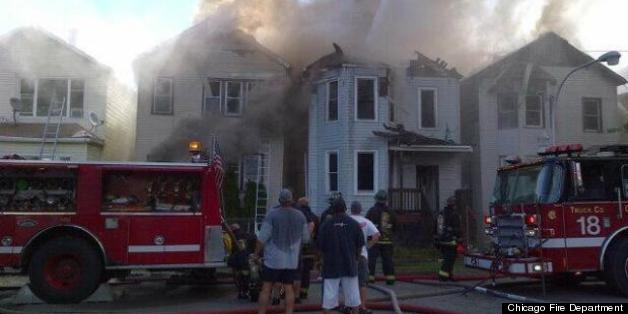 Story by Quinn Ford, courtesy DNAinfo Chicago:
CANARYVILLE — Matthew Kara stopped firefighters as they walked away from a row of burned homes in the 4400 block of South Union Avenue Saturday.
"Thank you," Kara said with an outstretched hand. "Thank you."
Kara, 16, was one of several Canaryville residents who woke up Saturday morning to find fire spreading through their homes.
The blaze erupted about 10 a.m. on the back porch of the home at 4425 South Union Avenue, Chicago Fire Department officials said. It quickly spread to three other two-story homes at 4421, 4423 and 4427 S. Union Ave., officials said.