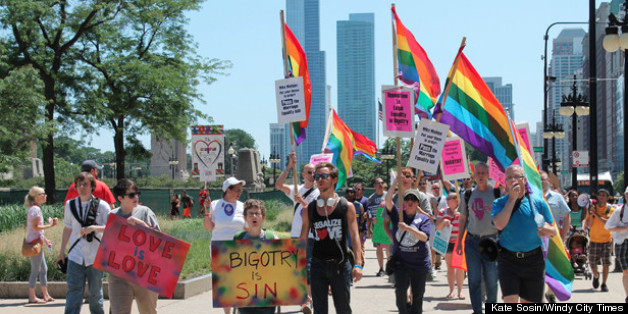 Story by Kate Sosin, courtesy Windy City Times:
Capitalizing on big crowds downtown for the Taste of Chicago, more than 100 LGBTs and allies marched through the loop July 13 to demand marriage equality in Illinois.
The rally and march saw thousands of spectators as it moved along Michigan Avenue, packed with shoppers and tourists.
Despite attendance of just around 120, the march, topped with rainbow flags and neon signs, stretched over an entire block.
"Out of the stores, into the streets!" demonstrators shouted.