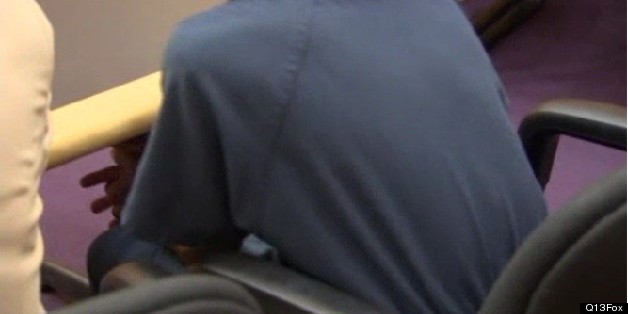 A 14-year-old boy who allegedly kidnapped, raped and choked his 7-year-old neighbor told investigators that he "had to get rid of her so she couldn't tell anyone," Q13FOX reports.
Police officers began searching for the Puyallup, Wash., girl after she was reported missing around 8 p.m., Wednesday.
KING 5 News reports:
Following a scent from a tennis shoe found on a trail, the dog led searchers into the woods where they found the girl after midnight. She had a severe injury to her neck and had to be carried out, Brokaw said.
The girl, who was taken to Mary Bridge Children's Hospital in Tacoma, told police the name of her alleged attacker. She is reportedly in stable condition.
"The most disturbing thing about this case is that we have a 7-year-old [victim] and a 14-year-old [defendant]," juvenile deputy prosecuting attorney Kevin Benton told Patch. "There's nothing about this that isn't disturbing--on both sides."
The 14-year-old suspect is due in court Tuesday.
BEFORE YOU GO
PHOTO GALLERY
10 Major Crimes That Shocked America (SLIDESHOW)