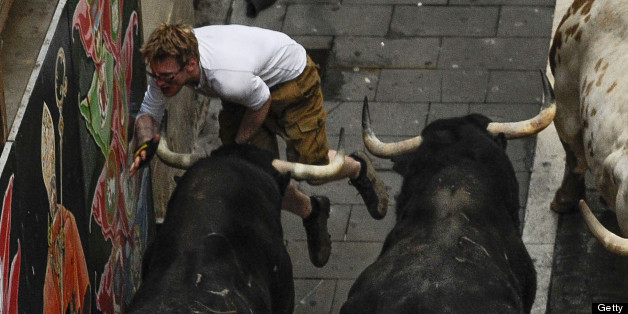 Sunday marked the eighth and final day of the Running of the Bulls, an annual rite during the festival of San Fermín in Pamplona, Spain that leads revelers to sprint in the path of charging, 1,500-pound beasts that brandish sharp horns. One reveler from Cleveland, Ohio, suffered a particularly rough injury, though doctors described his recovery from a "rectal perforation" as being favorable.
Admittedly, stepping into the path of the zoological equivalent of a tank is not the smartest idea if self-preservation ranks highly on one's life priorities. But for some, the rush that comes from throwing caution into the wind cannot be matched.
Thus, photos of human-bull dustups come forth, such as this one: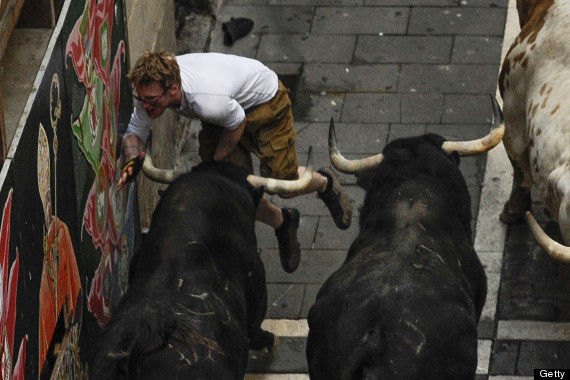 Imagine what that guy was thinking in that moment.
What caption would you write for this photo? Send us your best by using the hashtag #SundayCaptionContest on Twitter or by leaving your entry in the comments sections below.
BEFORE YOU GO
PHOTO GALLERY
Running Of The Bulls Final Day 2013