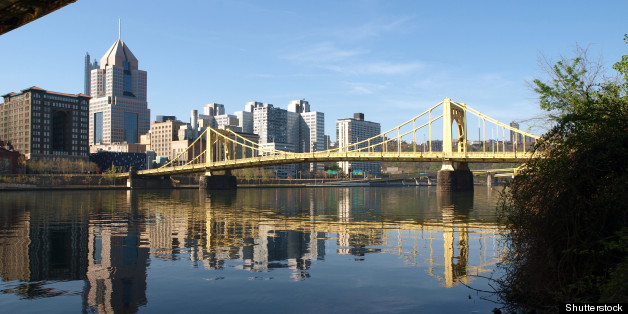 SPECIAL FROM Next Avenue
By Divya Raghavan
These top 10 metropolitan areas are ideal for working full time then sticking around for retirement
This article previously appeared on Nerdwallet.com.
Many boomers are trying to maximize their dollars as they start thinking about retirement, as well as continuing to learn, work and socialize. So NerdWallet crunched the numbers to find the best cities for boomers, many of whom strive to lead active, social lives while keeping costs low.
Think of this Top 10 as a "Best Places to Pre-Retire" list.
The winning metropolitan areas -– chosen from the 50 most populous –- are where you might consider living in your 50s and 60s while still employed full time -- then stay through retirement, when you may want to work part time.
(MORE: Ideal Places to Grow Older in America)

NerdWallet calculated the overall scores according to the following four factors:
Affordability To measure this, we used ACCRA's cost of living index (a measure of key expenses compiled by the Council for Community and Economic Research). This index uses 100 as the average cost of living score for all U.S. cities; metro areas with a score below 100 cost less to live in than the average city and ones with a higher score cost more.
Available Health Care Based on the number of physicians per 100,000 people.
Social Activities We measured this by looking at the percentage of a city's population between 50 and 70; the higher the percentage, the more likely a boomer will find new friends in his or her age group.
Accessibility The quality and scope of public transportation.
Details on the methodology that determined our rankings can be found on Next Avenue. For more data about living costs around the country and what life is like in particular metropolitan areas, check out our Cost of Living Calculator and City Life tools.
Top 10 Places for Boomers
PHOTO GALLERY
Top 10 Places for Boomers
Methodology
The following factors were included in the analysis:
ACCRA's cost of living index is weighted at 40 percent of the overall score.
The number of physicians per 100,000 people, from the U.S. Census, is weighted at 20 percent of the overall score
The percentage of the population between 50 and 70, from the U.S. Census, is weighted at 20 percent of the overall score
Public transportation coverage (the share of working-age residents near a transit stop), from the Brookings Institution, is weighted at 20 percent of the overall score
Read more on Next Avenue:
The Biggest Retirement Mistake Boomers Make
10 Secrets to a Successful Retirement
3 Secrets of Successful Midlife Reinvention
BEFORE YOU GO
PHOTO GALLERY
5 Ideas For A Thrifty Retirement