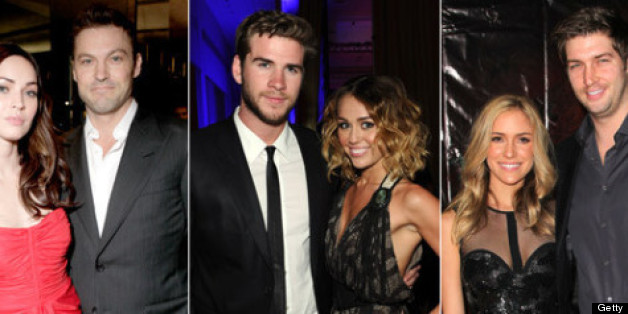 Another day, another breakup.
This summer, it feels like the roster of celebrity couples calling it quits grows daily: First Tish and Billy Ray Cyrus announced plans to divorce, then Kaley Cuoco and Henry Cavill broke up, and now George Clooney and Stacy Keibler have separated.
It's a bit of a downer.
Thankfully, we have just the thing to lift your spirits. Several stars have reaffirmed our faith in true love -- going through sudden breakups, dating new people, then ultimately rekindling old flames and finding their happily ever after. There really is hope!
Check out these celebrities who gave love a second chance and made it work.
PHOTO GALLERY
Reunited Celebrity Couples