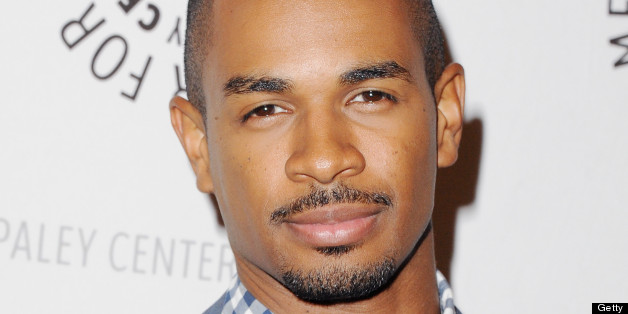 Finally, there's a silver lining in the cancellation of "Happy Endings": Damon Wayans Jr. is officially heading back to "New Girl"!
Fox has confirmed that Damon Wayans, Jr. will be reprising his role as Coach for at least four episodes in the upcoming third season of "New Girl." Wayans originally appeared in the Fox comedy's pilot episode, but the role was in second position to his character on ABC's "Happy Endings," which was then picked up for a second season, meaning that Wayans had to drop out of "New Girl" before it went to series.
The "New Girl" pilot could've been reshot with a different actor taking the role of Coach, but instead, the producers opted to write the character out in the second episode and introduce Winston (Lamorne Morris), a former roommate who had been away in Latvia pursuing a basketball career. Because of that savvy decision, Wayans is now free to return as Coach alongside Morris' Winston, which should equal comedy gold.
Sadly, "Happy Endings" wasn't so lucky -- after the perennial bubble show was cancelled by ABC, production company Sony began an exhaustive search to try and find an alternative home for the comedy, but recently gave up on that plan as the options on the cast's contracts expired.
Creator David Caspe said he'd never say never to the possibility of a "Happy Endings" revival somewhere down the line, but pointed out that shows like "Arrested Development" are the exception when it comes to TV resurrections, not the rule. Still, Wayans' "New Girl" return proves that the cast's talent won't be wasted for long.
Are you looking forward to seeing Damon Wayans Jr. on "New Girl"?
PHOTO GALLERY
'Happy Endings' Season 3