We'll venture a guess and say plenty of us have been so hot, we've wanted to stick our heads in the freezer. Some of us have even done it. But it's an especially ballsy person who'll actually climb inside a convenience store's ice cream bin and slide the door shut.
Such hubris is on full display in the below photos, which were reportedly uploaded to Facebook before getting put on full internet blast by Kotaku. The incident took place at a Lawson's convenience store, a popular chain in Japan.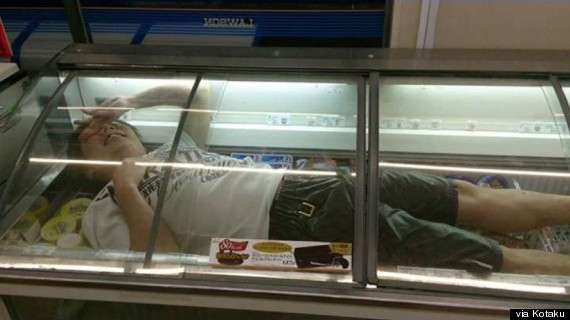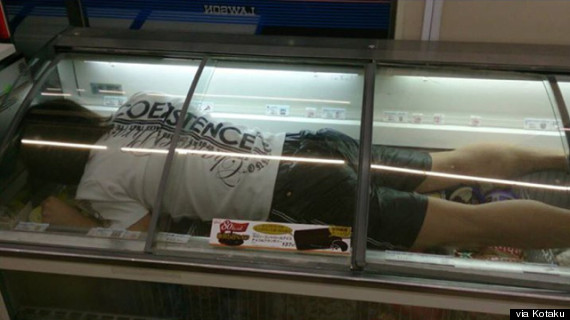 Apparently, Lawson's wasn't amused and issued a press release offering its apologies. According to Kotaku, the press release stated that the man in the photos was an employee at a Kochi City franchise and had uploaded the pictures himself.
Lawson's also announced that it had terminated its contract with the franchise that owns the branch, closed the branch itself and fired the employee who first set off the sh*tstorm. There are plans to reopen the store after a staff retraining.
We doubt any Lawson's employees will be climbing inside another ice cream bin anytime soon. Too bad, because it'd be amazing if this became the new planking.
BEFORE YOU GO
PHOTO GALLERY
Ice Creams You've Never Tried