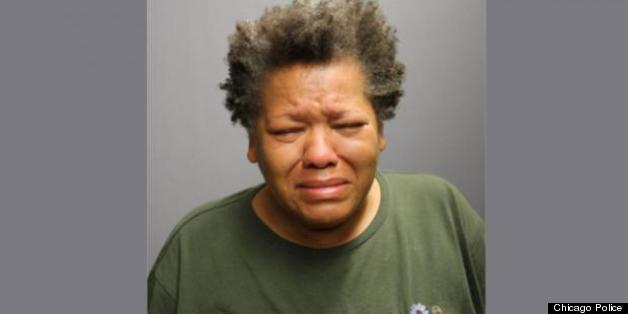 A Chicago grandmother who promised her 8-year-old granddaughter would "always be safe" was charged Sunday with strangling the child to death.
Helen Ford was charged with first-degree murder in the death of her granddaughter, Gizzell Ford, DNAinfo Chicago reports; a judge further denied bail for the 51-year-old resident of the Austin neighborhood.
Emergency crews came to Ford's home -- which she shared with her bedridden son, Gizzell's father -- in the 5200 block of West Adams Street around 11 a.m. Wednesday. Ford called to say the child wasn't breathing, but responding paramedics noted the girl's body was "cold" when they arrived, further noting several wounds to the girl's body.
Some of Gizzell's injuries were so old, Assistant State's Attorney Amanda Pillsbury told the court maggots had hatched in the resulting cuts and spread to the front of the girl's scalp while she was still alive, according to the Tribune.
Following a Saturday autopsy, the Tribune reports the medical examiner's office determined Gizzell died of strangulation and multiple blunt trauma injuries from child abuse and child neglect.
Gizzell's body showed signs of further trauma, including scratches to her face, ears and lips, bruises, puncture wounds, signs of hemorrhaging, fractures and broken cartilage as well as possible cigarette burns.
Gizzell's body weighed just 30 pounds when she died, according to WGN.
Sandra Mercado, the girl's mother, told the Sun-Times Ford assured her after the 2012 custody hearing that "Gizzell would always be safe."
Prosecutors say Ford admitted to the court she was the only one caring for the young girl and that her son would be incapable of causing such injuries being bedridden.
Both adults are being investigated by the state Department of Children and Family Services for allegations of neglect and abuse toward Gizzell and two of her cousins, according to NBC Chicago; one of the allegations against Helen Ford includes torture.
BEFORE YOU GO
PHOTO GALLERY
Crime In Chicago