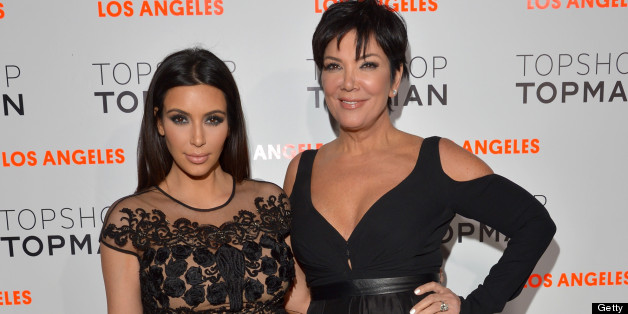 The world has yet to glimpse the highly anticipated Baby North -- a feat of secrecy due in part to Kim's elaborate delivery plan. After faking out audiences with an infant masquerading as young Ms. West, Kris Jenner mounted her newest social platform, "Kris," to discuss Kim's "paparazzi-proof" escape from the hospital.
In light of Kim's "fairytale wedding," and, well, just about everything the Kardashians do, we were surprised that there was not a live cam, zeroed in on the crowning. Although, once they decided to keep Baby North's birth under wraps, the famous family required quite a bit of scheming, including a get-away car and a decoy get-away car, plus probably the only disguise that would ever work to conceal Kim Kardashian's hyper-distinguishable identity: a heap of blankets.
The plan, which Kris likened to a "'Bonnie and Clyde' mission," required some quick thinking when Kim went into labor much earlier than expected, ultimately requiring a voyage into a "secret garage, down the secret alley, where the wheelchair [was] waiting."
Since Baby North was born five weeks prior to her expected due date, the media was left to speculate whether or not the premature delivery was due to a potentially dangerous health condition. Fortunately, the only complication had to do with a Father's Day gift for Kanye West's favorite rapper, Kanye West.
Kim had been speaking to tech entrepreneur Steve Wozniak in hopes of obtaining a set of signed computer mouses for Kanye, who is a huge fan of believes himself to be a reincarnation of Steve Jobs. The incognito Kim managed to email: "Steve Wozniac keeps e-mailing me. He's here and I don't know what to do. "
Rest assured, Wozniak was staying in a hotel near Kim's great escape and made sure Kanye received his mice in time for Father's Day.

BEFORE YOU GO
PHOTO GALLERY
Kim Kardashian's Baby Bump