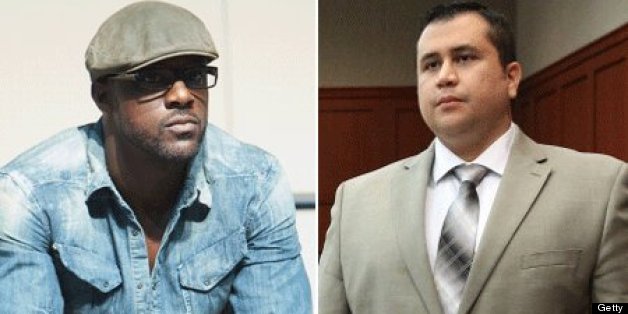 George Zimmerman's recent acquittal in the fatal 2012 shooting of 17-year-old Trayvon Martin has sparked widespread protests and reactions across the country, with many of Hollywood's elite leveraging their social influence to add their voices in response to the trial's verdict.
Actor Lance Gross is the latest celebrity to weigh in on the jury's decision. Gross took to his Instagram account on Sunday to share an open letter, written by Alex Fraser, that was addressed to the 29-year-old former neighborhood watchman: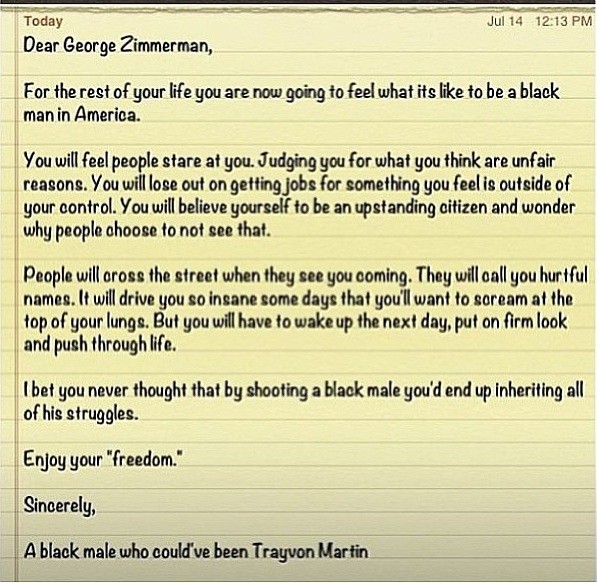 Zimmerman was found not guilty of second-degree murder for fatally shooting the teen on Saturday evening. Following the verdict, the Department of Justice released a statement on Sunday detailing that they're continuing to evaluate whether federal prosecutors should file criminal civil rights charges against the neighborhood watchman.
Clarification: This post initially attributed the open letter to Gross. The actor tweeted to The Huffington Post Monday night to clarify that he was not its author:
Although the words in the letter strongly resonated with me...they are not my words @HuffingtonPost

— Lance Gross (@LanceGross) July 15, 2013
BEFORE YOU GO
PHOTO GALLERY
Trayvon Martin Timeline