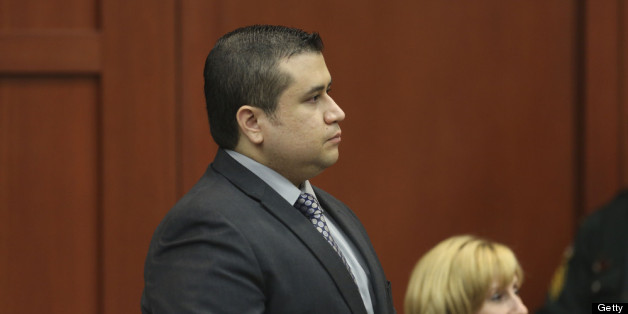 A teenager in a Chicago suburb was charged with a felony after threatening to commit "mass homicide" should George Zimmerman be acquitted of murder charges in the Trayvon Martin case, according to multiple reports.
The threat, which was made on the 15-year-old's Twitter account on Friday (before a verdict had been reached), read, "If Zimmerman leaves free imma shoot everybody in Zion causing a mass homicide, and ill get away wit it just like Zimmerman." The tweet appears to have been deleted.
Late on Saturday night, the all-female jury found Zimmerman not guilty of Martin's murder.
Check out a screengrab of the student's tweet (courtesy of Topsy) before it was removed:

The teen, whose name is being withheld because he is a minor, is a sophomore at Zion Benton High School in Zion, Ill., a small suburb about 50 miles north of Chicago. He appears to have been reported to the FBI and to the Zion Police Department by a number of Twitter users and 4chan users.
Although Zion Police Department Deputy Chief Steve Dumyahn told the Lake County News Sun that there was no credibility to the threat, adding that the high schooler "has no weapons and no access to weapons," the teen is still being charged with a felony count of disorderly conduct.
On Twitter, the young student can be seen trying to convince people he was joking.
@ZombieSeaweed I WAS JOKING SEE U JUST SAID I SHOULDNT JOKE SO THERE WAS NOO NEED FOR U TO REPORT ME

— mark. (@mark12394995) July 12, 2013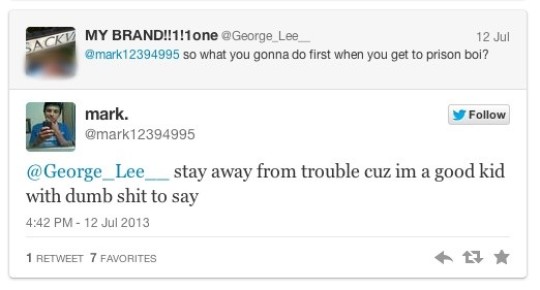 The Zion Police Department did not immediately return a request for comment.
(Hat tip, Rodenhowzer on Reddit)
BEFORE YOU GO
PHOTO GALLERY
Trayvon Martin Timeline