Today marks the birthday of painter, etcher and self-portraitist extraordinaire Rembrandt Harmenszoon van Rijn. The Dutch master would turn 407 if he were miraculously alive today, and to honor the artist, Google has created a timely doodle. Behold: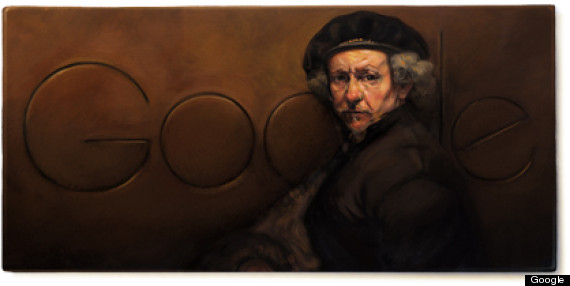 The ninth child of a wealthy family, Rembrandt was born in 1606 in what is now the Netherlands. It's difficult to attribute one distinct style or subject to his artwork. His paintings and drawings were often dark and dramatic, revealing a unique attention to detail and a precise understanding of his time period. Created using the mysterious chiaroscuro technique, his images dripped with smoky browns and references to spiritual allegories.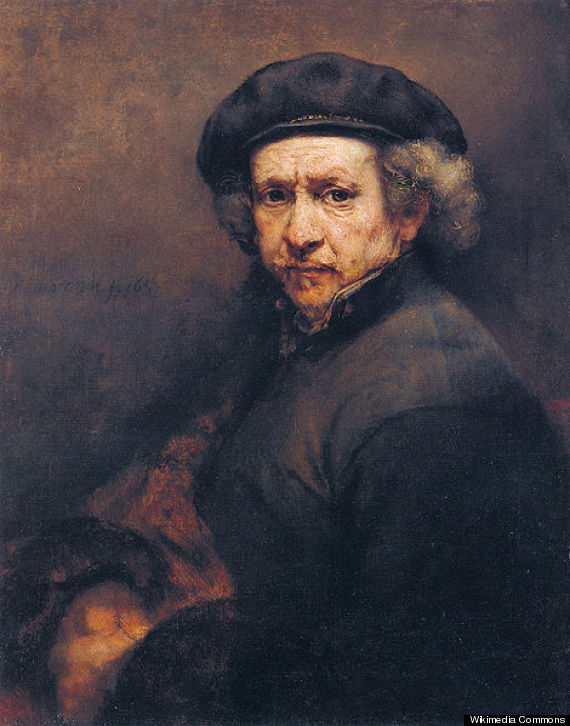 Throughout his career, Rembrandt focused on historical renderings, mythology and, of course, self-portraits. Well before social media, he produced around 40 of his own portraits, providing a rare chance for historians to track the physical evolution of an artistic legend, from awkward youth to fame to old age. Rembrandt's knack for capturing his own likeness has served as an influence for artists long after his death; in fact, even Marc Quinn cited Rembrandt in his series of self-portraits made of his own frozen blood.
To pay tribute to the late, great Rembrandt, we've put together a slideshow of some of his best works. Scroll through the images below and let us know how you're celebrating his birthday in the comments.
PHOTO GALLERY
Rembrandt Harmenszoon van Rijn