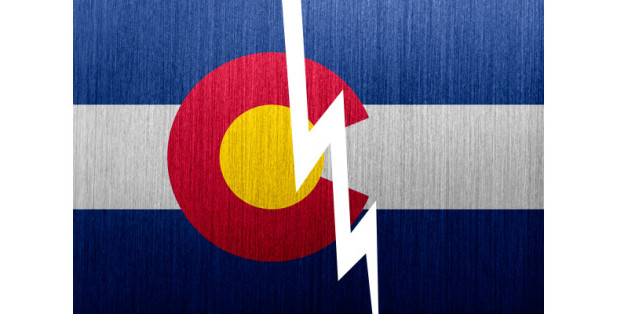 Jannely Portillo, 17, was at work when she heard on the radio that 10 northeastern Colorado counties were mulling the creation of their own state, North Colorado.
"Out loud, I was, like, 'What?' " said Portillo, a brow raised in disbelief.
The Akron teenager's reaction summarily reflects what many residents and community leaders in the area first thought when they heard the idea. Weld County commissioners floated the proposal in June following a legislative session in the statehouse they said sabotaged the rural way of life.
The idea has since morphed into a discussion on whether commissioners should instead try to change representation in the Colorado General Assembly to give rural counties more say, a solution that many in the area say is more reasonable and preferable to secession.
The proposal has been the target of national news media, drawing criticism from the likes of the New York Times and garnering more than 9,000 likes on the initiative's Facebook page. Even Jimmy Kimmel couldn't resist commenting on Thursday.
"The only state that's a perfect rectangle, and they want to chop it into pieces," Kimmel quipped.
Across the 10 counties that initially expressed interest in the idea, residents' opinions vary from a few who would still like to secede to those who never thought it was a good idea.
Most, though, agree that urban and rural tensions are an issue in the Colorado Legislature and probably many other states.
I think we felt a little underappreciated in northeast Colorado," Kim Sellers, executive director of the Logan County Chamber of Commerce, said of lawmakers' actions this year.
Sellers said she does feel the past few years have worsened urban-rural tensions, especially with the coming of oil and gas development.
In this past legislative session, county commissioners said bills to further regulate the oil and gas industry and gun control and a renewable energy bill that officials said would be too costly for rural communities to implement were the straws that broke the camel's back, proving the Denver metro area legislators' disrespect regarding rural Colorado.
In a Democratically dominated state House and Senate and with a Democratic governor, Sellers said lawmakers seemed not to need to consult rural populations because they already had enough votes to get everything they wanted passed.
Bob Churchwell, city administrator for Burlington, which is in Kit Carson County, echoed Sellers' comments, saying rural counties felt lawmakers from the metro area heard and even said they understood where rural populations were coming from, but passed the legislation anyway because they had enough votes to do so.
"The problem is, it will take years and years to turn that tide now," Churchwell said.
He said the proposal to improve representation for rural counties in the state Legislature has merit, but he would still like to see the secession measure on November's ballot, more so to poll northeastern Colorado residents on whether they like the idea.
"I think that would send another message that says, 'You made decisions this year that were counterproductive to rural areas, just totally counterproductive,' " Churchwell said.
Still, others, such as Julia Prouty, 74, of Brush in Morgan County, said as she did yard work on Monday that secession "isn't even worth thinking about."
There is no doubt the state should appreciate its farmers, Prouty said. But at the same time, she said, "there's just no way to get everything exactly equal."
"United we stand, divided we fall," Prouty said. "That's my motto."
Larry Hanneman, also a resident of Brush, supports secession.
Hanneman said the situation has worsened over the years because Colorado has seen an influx of people move here from out of state. Most move to the metro area, and they have no sense of the bigger picture when it comes to rural needs and values, he said.
Kristy Yearwood, 30, of Brush, said the system at the statehouse isn't broken and doesn't need fixing.
"That's everywhere you go," Yearwood said of rural and urban differences. "It's been this way forever."
Orville Tonsing, the mayor of Holyoke in Phillips County, said secession would take too long.
"The legislature change, as far as I'm concerned, is an avenue to pursue," Tonsing said. He said the biggest issue for Holyoke was the renewable energy bill.
"We're getting run over. I think that is an overwhelming opinion," he said.
At a gathering in Akron with county commissioners from the interested 10 counties last week, Elliott Arthur of Morgan County said the representation issue stretches beyond the Colorado Legislature. He said most of Colorado's congressmen come from the Front Range, so Colorado's rural interests aren't included in federal discussions, either.
Rol Hudler, publisher of the Burlington Record, said there's no question that secession was never a good idea. He said the legislative proposal is interesting and representation does need to improve for rural counties.
"It's not really a burning issue," Hudler said.
If nothing else, Churchwell said, the secession proposal has already been beneficial for making the voices of rural Colorado heard.
"There comes a time when sort of a drastic action tends to be introduced to get the attention of folks," he said. "That's what's so wonderful about the United States. We can have those discussions. We can throw those things out on the table ... And eventually, the best ideas for the state of Colorado do float to the top."
BEFORE YOU GO
PHOTO GALLERY
Secession Attempts