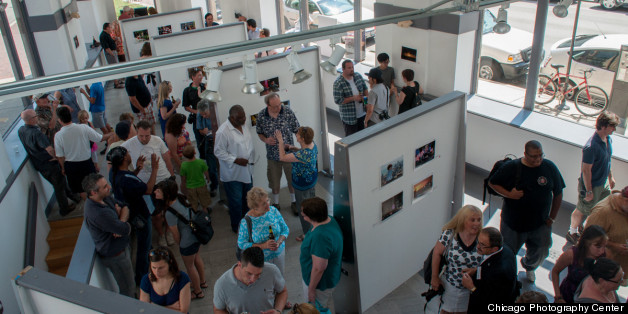 Wondering what photographs you aren't seeing now that the Chicago Sun-Times axed its photo department?
The Chicago Photography Center's new exhibit -- appropriately titled "See What You Missed" -- is for you.
The show opened Sunday at the center, located at 3301 N. Lincoln Ave., and features the work of Pulitzer Prize winner John H. White and other former Sun-Times photojournalists.
Charles Osgood, who curated the exhibit with fellow former Tribune photojournalist José Moré, explained to Chicago magazine in a recent interview the photos included in the show are all new shots taken between June 29 and July 3. The shots Brian Powers took of the laid-off photojournalists for a recent CNN feature also make an appearance.
"Mainly, it's just a way to honor the Sun-Times photographers and to highlight what a tragedy this was not only for them personally, but for photojournalism," Osgood told Chicago magazine. "I hope they all get hired."
The exhibit runs through July 28. Take a sneak peek via photos from the exhibit's Sunday opening below.
PHOTO GALLERY
'See What You Missed' At The Chicago Photography Center
BEFORE YOU GO