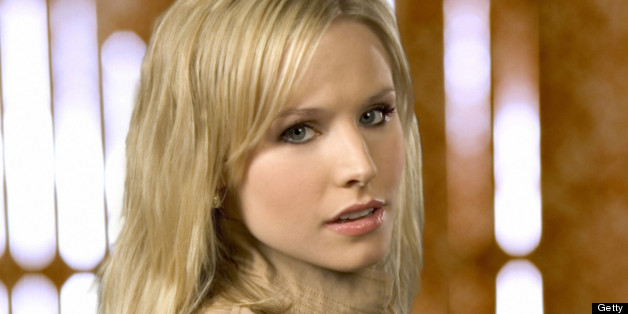 A movie isn't the end for "Veronica Mars." The character and her adventures will live on in a two-book series from Vintage Publishing and Alloy Entertainment, according to The Hollywood Reporter.
Rob Thomas, the series' creator and the film's writer and director, will develop and co-write the books, which will pick up where the 2014 film leaves off and follow a new mystery.
The idea for "Veronica Mars" started out as a book written by Thomas featuring a male protagonist. All that changed when the story became a show, starring Kristen Bell as the titular character, which debuted on UPN in 2004. "I'm thrilled that I'm going to get the opportunity to continue telling Veronica Mars stories in a form I've loved and missed," Thomas said.
The first book will be timed to the release of the "Veronica Mars" movie in 2014. No date is set, but first quarter of 2014 is the target time frame.
Thomas launched a Kickstarter campaign to revive "Veronica Mars" on the big screen in February 2013. The goal was to raise $2 million in two months. It reached and surpassed that goal in less than a day. The campaign ended up raising more than $5 million. Shooting for the film, which also stars Jason Dohring, Chris Lowell, Tina Majorino and many of the show's original cast, is underway in California.
PHOTO GALLERY
Famous 'Veronica Mars' Guest Stars