Get ready to bathe in the sweet, intoxicating aura of your own nostalgia: A "Calvin and Hobbes" documentary is coming out in just a few short months.
But perhaps oddly, the film, titled "Dear Mr. Watterson," won't include an interview with the comic strip's reclusive creator, Bill Watterson, who lives in rural Ohio and has reportedly only given one interview to the press since 1989.
Documentary filmmaker Joel Allen Schroeder, 33, said he didn't try to interview Watterson out of respect for his privacy, according to the Capital Times. He also wanted the film to be about the influence of the comic strip, not about its author.
To that end, the film includes interviews with fans, industry professionals, cartoonists and others, who speak about the unique nature of "Calvin and Hobbes" and what made it so meaningful to so many people.
"Newspaper readership and book sales can be tracked and recorded," Schroeder writes on the film's website. "But the human impact [Watterson] has had and the value of his art are perhaps impossible to measure."
Watterson retired "Calvin and Hobbes" on New Year's Eve in 1995 and has refused to do any merchandising of the strip's characters since then, Variety reports.
But has he seen the film? He has, Schroeder told The Wisconsin State Journal, and he appreciated Schroeder's efforts to preserve his privacy. (Well played, big guy.)
Dear Mr. Watterson premieres Nov. 15.
Click the video above to watch the Calvin and Hobbes documentary trailer.
LOOK: The poster for "Dear Mr. Watterson"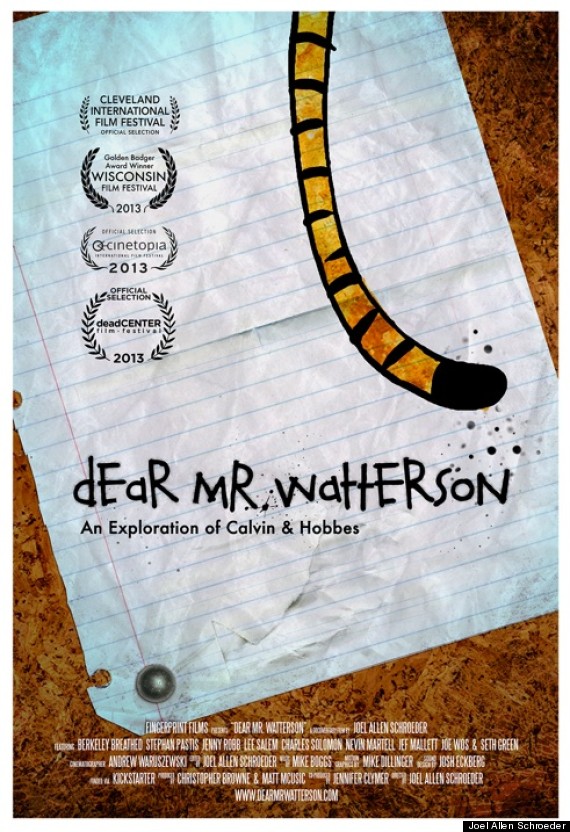 (hat tip, Slate)
BEFORE YOU GO
PHOTO GALLERY
'She Who Tells a Story'