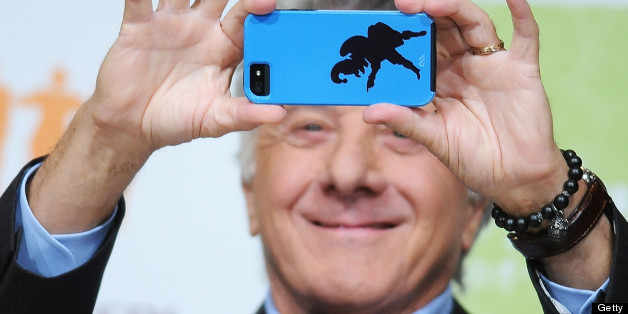 Jon Favreau has set an all-star cast for his next feature film, the comedy "Chef." In addition to Favreau himself and Robert Downey Jr., "Chef" will also include appearances by Scarlett Johansson, Sofia Vergara, John Leguizamo, Bobby Cannavale and now Dustin Hoffman. Favreau posted a video to Vine on Monday night that featured the two-time Oscar winner; the accompanying tweet sent out by the erstwhile "Iron Man" director read "new cast members."
The plural in that missive might be a reference to Cannavale, who also features in the Vine video. However, the former "Boardwalk Empire" star was mentioned as part of the cast in a May report from THR. (Favreau, as well, has been a long-time cast member in the film; no kidding, since he wrote the script and is directing.)
"Chef" focuses on an "emotional chef" who runs into some back luck. The film is set for release on May 9, 2014, a bit of counter-programming as it opens between blockbusters "The Amazing Spider-Man 2" (on May 2) and "Godzilla" (on May 16).
New cast members. #Chef https://t.co/5ImZcDmm1v

— Jon Favreau (@Jon_Favreau) July 15, 2013
PHOTO GALLERY
Celebrity News & Photos