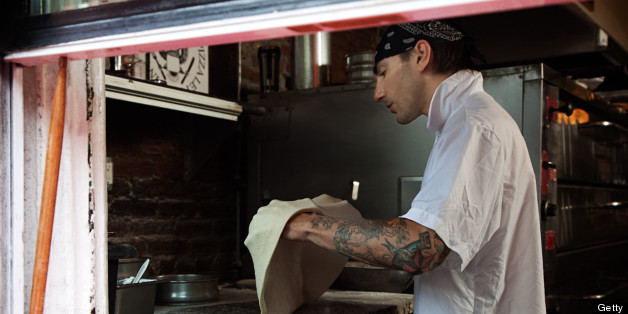 Legislation introduced in both the Senate and the House of Representatives could pull hundreds of thousands of the country's working poor out of poverty, according to a new study by the nonpartisan Center on Budget and Policy Priorities.
The legislation in question would alter the Earned Income Tax Credit (EITC), a wage supplement for low-income families, by lowering the eligibility age to 21 for childless workers and raising the maximum credit available to all. Doing so, according to the study, would lift more than 300,000 people out of poverty.
As of today, all childess workers under the age of 25 are ineligible for the EITC.
The EITC brought 3.1 million children above the poverty line in 2011 and generated as much as $1.50 in additional earnings for every dollar spent on the program, according to a report by the Brookings Institute, a nonprofit research organization.
Yet CBPP claims that the credit "entirely" misses many low-income workers and offers only partial support to others. A childless adult under the age of 25 years old, for example, doesn't receive any EITC, even if he is working full-time at the minimum wage and earning only $14,500 per year.
Low-income young men, whose labor-force participation rates were hit hard during the recession, are among those who stand to benefit most from a potential EITC expansion, according to the CBPP. Inflation-adjusted median earnings for a male high-school dropout with a full-time job fell by 10 percent between 1991 and 2011, CBPP notes.
Other organizations have argued that an increase to the minimum wage is another policy solution that would lift many Americans out of poverty. A study by the Restaurant Opportunities Centers United, a national organization focusing on racial equity in the restaurant industry, discovered that a $10 hourly minimum wage would push more than half of the country's working poor out of poverty.
BEFORE YOU GO
PHOTO GALLERY
9 Ways Americans Haven't Recovered