After hearing the news that Mexico had surpassed the United States as the most obese country in the Americas, Mexican President Enrique Peña Nieto ran into action.
In an effort to motivate the country to maintain a healthy lifestyle, the 46-year-old leader took part in the Molino del Rey race in Mexico City on Saturday. After opting to run in the 10 kilometer run instead of the 5K, Peña Nieto finished the race garnering plenty of attention online -- for his short shorts.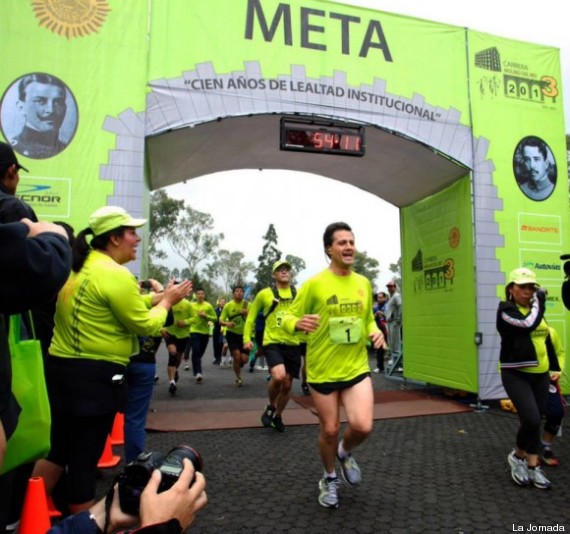 "The truth is I was prepared to run the five (kilometer race), but I felt good and confident so I went for the 10," the Mexican leader told El Universal.
Peña Nieto lamented recent statistics by the United Nations Food and Agricultural Organization that revealed Mexico to be the most obese nation in the Western Hemisphere with a 32.8 percent adult obesity rate, compared to the United States' 31.8 percent obesity rate.
"I think this is a good opportunity to remind Mexicans about their habits," the Mexican leader told reporters after the race. "You have to have a balanced diet and be consistently exercising, doing any kind of sport they'd like, but playing a sport." (Watch the interview above in Spanish)
After finishing the race, the president mingled with fellow runners and gave out awards to the races' top athletes, according to La Jornada.

BEFORE YOU GO
PHOTO GALLERY
27 Reasons Why U.S. Shouldn't Lead War On Drugs