Yep, they're definitely a couple now: Johnny Depp and Amber Heard made their way through Narita International airport in Tokyo Tuesday, with Depp's two children in tow. The 50-year-old "Lone Ranger" actor and 27-year-old reportedly began dating three years ago, after meeting on the set of the ill-received "The Rum Diary."
Depp split from estranged girlfriend (and his children's mother) Vanessa Paradis in June 2012, after 14 years. He opened up to Rolling Stone magazine in July about the breakup and his concern for the well-being of their daughter Lily, 14, and son John, 11.
"At times, [it was] certainly unpleasant, but that's the nature of breakups, I guess, especially when there are kiddies involved," Depp said. "It doesn't stop the fact that you care for that person, and they're the mother of your kids. You'll always know each other, and you're always gonna be in each other's lives because of those kids. You might as well make the best of it."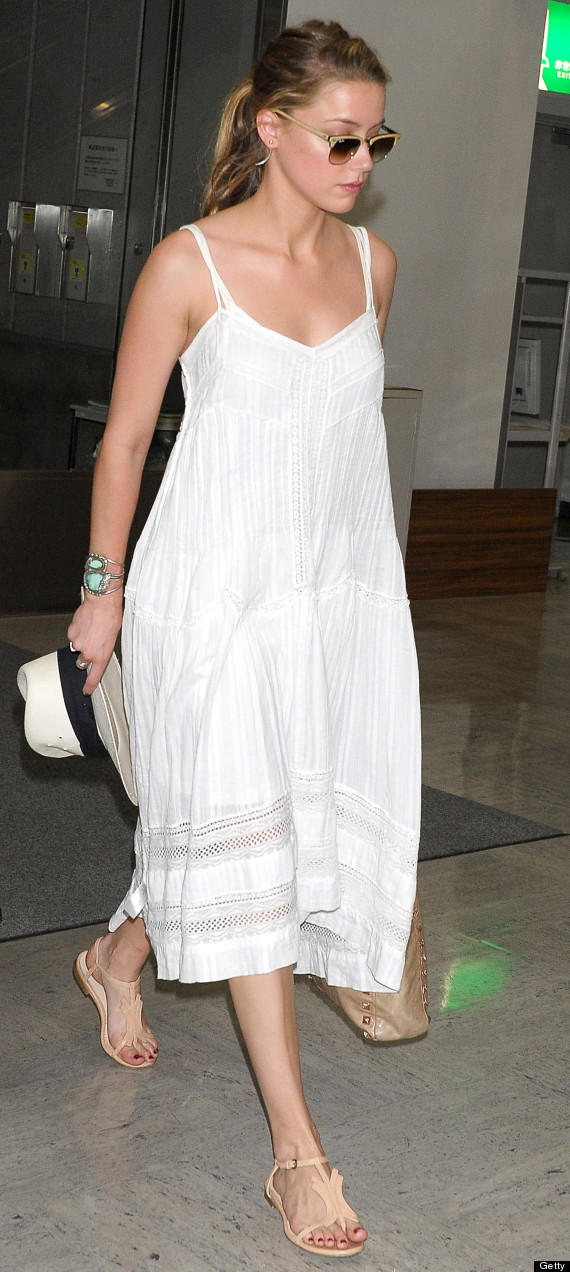 BEFORE YOU GO
PHOTO GALLERY
Celebrity News & Photos