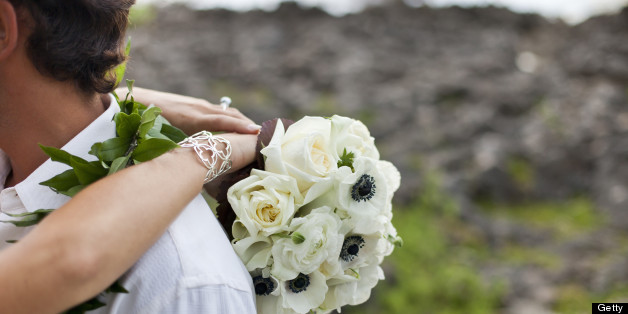 TV and movies would have you believe that men are commitment-phobes who fear the dreaded ball and chain, but it turns out that's just not true.
According to AskMen.com's 2013 Great Male Survey, 95 percent of men see marriage as a life goal, with 92 percent stating that they believe in the institution of marriage.
The survey also found that 36 percent of men say loyalty is the most important trait in a mate. Additionally, just 8 percent said it's "very important" for their wife/future wife to sign a prenup.
AskMen.com surveyed 20,000 men, asking them questions about topics such as love, sex, technology, politics and lifestyle. Click here for more results from the survey.
Click through the slideshow below for more interesting findings about marriage.
PHOTO GALLERY
Top 10 Marriage Findings of 2012
Keep in touch! Check out HuffPost Weddings on Facebook, Twitter and Pinterest.