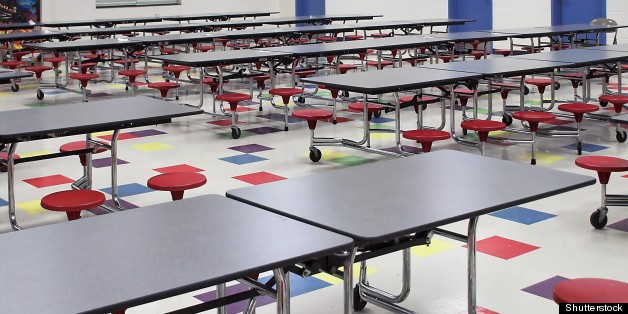 A school lunch in India sent dozens of young students to the hospital in the northern state of Bihar Tuesday.
According to local reports, more than 50 students became ill after ingesting the midday meal at a primary school in the Saran district. Nine deaths have reportedly been confirmed, however, the death toll is believed to range from 11 to 16 children.
District Civil Surgeon Shambhunath Singh told The Hindu that the children, ages 3 to 12, who ate the school lunch "were admitted with symptoms of poisoning such as fever, vomiting, abdominal pain and frothing at the mouth." Singh added that the children who perished, died from food poisoning and yellow phosphorus poisoning, which involves a toxic substance that, when ingested, can be lethal.
Authorities have not confirmed the specific cause of the mass illness; however, a foreign chemical substance may have been a factor.
Hundreds of community members and parents expressed their outrage with the incident, demonstrating outside a police station in the district. The legions are calling for any school officials and teachers involved to be held accountable for the deaths and injuries.
Local politician Lalu Prasad, who serves as head of the Rashtriya Janata Dal party, also voiced concern over the numerous deaths, placing some blame on the political party currently in power in the Indian state.
"The government in Bihar has become a big joke. The [Janata Dal (United)] and the [Bharatiya Janata party] are fighting amongst themselves and the people of Bihar have been completely neglected," Prasad told Asian News International.
Bihar Chief Minister Nitish Kumar ordered an investigation into the incident, enlisting a forensic team to assist, the Press Trust of India reports.
BEFORE YOU GO
PHOTO GALLERY
The Biggest Food Safety Disasters Of 2012