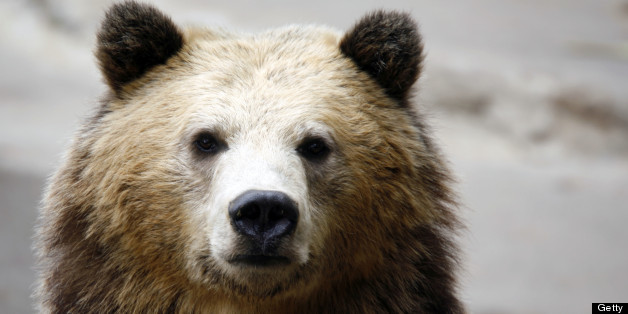 A hungry bear has been stealing sausages from a boat and raiding campsites this summer at the Apostle Islands National Lakeshore in Wisconsin, forcing the park to close one of its islands. And the problem may be made worse by sequestration.
"The bear problem ... is not caused by sequestration, but our response to the bear is affected by sequestration," Superintendent Bob Krumenaker told the Milwaukee Journal Sentinel.
There may be more than one bear involved. Officials closed Sand Island to overnight visitors on July 1 because one or more of the animals had been getting into campsites. Then on July 3, a bear climbed aboard a beached boat at least twice and removed sausages and Cokes. The island is now closed even during the day.
As National Parks Traveler noted, the Lakeshore last year hired a seasonal ranger who, among other duties, focused on keeping bears and people apart and educating the people on storing food away from the animals.
"Because he was a seasonal, he didn't have all the collateral duties that the regular park rangers had, so he spent all his time in the field," Krumenaker told National Parks Traveler, adding that with an extra employee, officials this year could have "been more on top of the trends in the campgrounds and would have been able to get on top of this more quickly."
Because of sequestration, the lakeshore has only half of the 14 seasonal employees it usually hires in the summer.
Overall, the National Park Service is grappling with $153.4 million in budget cuts due to sequestration. Officials have been dealing with these reductions by cleaning restrooms less frequently, reducing hours at visitor centers, canceling educational programs and doing less maintenance of trails.