Though Syria has more than its own share of problems, the acquittal of George Zimmerman in the death of Trayvon Martin caused a stir even in the war-torn country.
"Martin family! The Syrians are the best who know what it's like to lose loved ones to immune criminals," a banner held up by protesters read.
A photo of the sign appears to have been taken in the village of Kafranbel on July 15.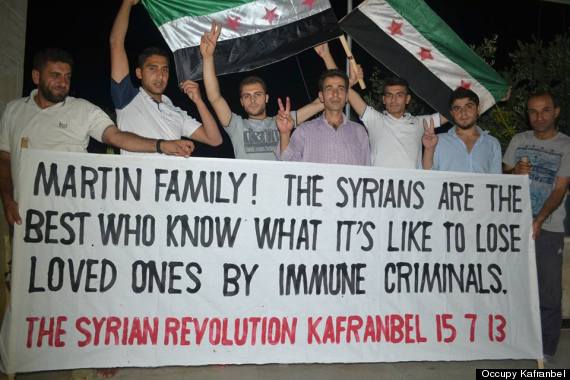 Described as the online "creative center of the revolt against Bashar al-Assad", the town of Kafranbel has become famous for its banners and signs that draw parallels between world events and the conflict in Syria.
A group from the village in Syria's Idlib province began calling itself "Occupy Kafranbel," has put together numerous banners, posting them on its Tumblr and Facebook page.
"We are so sorry Tony Soprano is dead. We wish Assad, the Syrian Mafia boss, had died instead," a banner written after the death of American actor James Gandolfini read.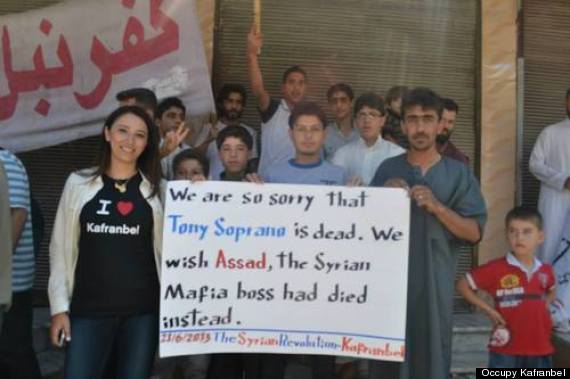 Days after the Boston bombings, a sign noted: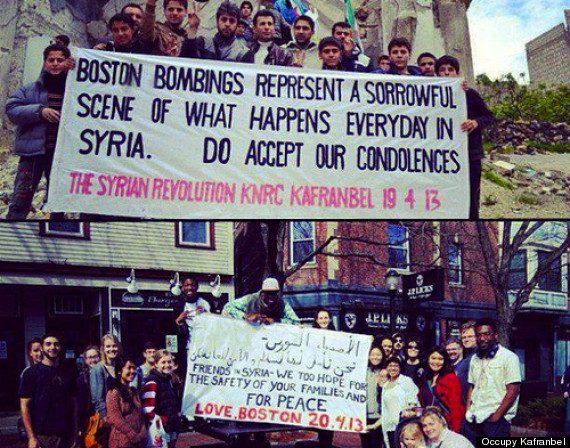 And it seems other villages have taken to the practice as well. On June 28, anti-government protesters in the town of Hass near the Turkish border were filmed holding a banner that wished South African icon Nelson Mandela a speedy recovery after he was admitted to the hospital with a lung infection.
"Nelson Mandela! We wish we could take all your pains and add them to ours. God bless you," the banner said.
Take a look at some of Kafranbel's best protest signs in the slideshow below.
PHOTO GALLERY
Occupy Kafranbel