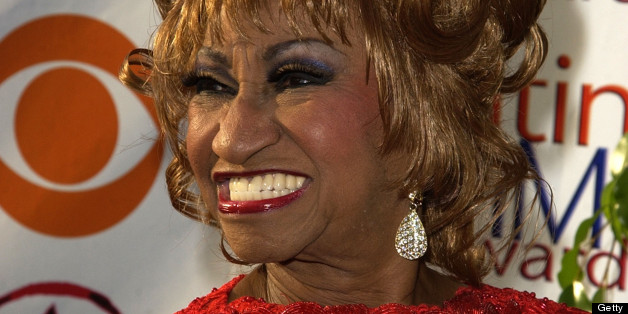 It's hard to believe that it's been a decade since Celia Cruz died of brain cancer.
"La Guarachera de Cuba" will always have a lasting influence on the Latino culture and on Latino music. On this the anniversary of her passing, we wanted to make sure that the Afro-Cuban superstar's legacy will not be forgotten and that those generations living today that did not get to see her when she was alive can learn about the woman who changed the sound of Latino music forever.
Here are the five things you probably didn't know about Ursula Hilaria Celia de la Caridad Cruz Alfonso de la Santisima Trinidad (that one was a freebie).
PHOTO GALLERY
Five Things You Didn't Know About Celia Cruz
Originally published on VOXXI as Five things you probably didn't know about Celia Cruz