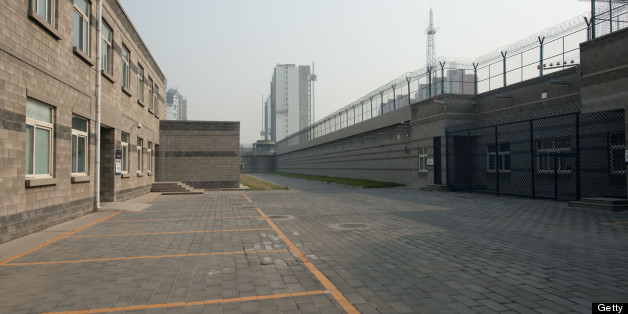 A Chinese court has come under fire for executing a prominent businessman without notifying his family.
Zeng Chengjie, a famous real estate developer in China's Hunan province, was convicted in 2011 of illegal fundraising and financial fraud, the Atlantic reports. Zeng, who was sometimes referred to as "China's Bernie Madoff "due to the scope of his deceit, reportedly defrauded more than 57,000 investors out of approximately $460 million.
Zeng was executed on July 12 to the shock and horror of his family, who had not been notified about his impending death or given the chance to see him one last time.
"Devastating news: My dad was executed this morning," Zeng's 23-year-old daughter Zeng Shan, wrote in a post on China's microblogging site Sina Weibo on Friday, according to the Wall Street Journal. "We didn't even get to see him one last time! Didn't hear a last word! The government still hasn't notified us! I didn't know they would move so fast!"
China Daily reports that a high court spokesman said an announcement of the execution had been posted outside the court building, but that the family was not notified because the court didn't have the address of Zeng's daughter. The spokesman reportedly added that the court did send a letter to Zeng's son-in-law to ask the family to pick up his ashes. The court did not explain why it didn't inform Zeng's wife or other daughter, who are both imprisoned.
The Changsha Intermediate People's Court -- the court that convicted Zeng -- defended the oversight on Weibo, stating that "[t]he law doesn't require expressly that a criminal has to meet his family when he is executed."
Wu Ming'an, a professor of criminal law at China University of Political Science and Law, told China Daily that under the current interpretation of the law, courts are not obligated to inform families that their loved one will be executed. Courts are only required to schedule a meeting if relatives requests one. However, Wu adds, relatives often don't know when an execution is scheduled. "In other words, there is still no clear article in our law asking executing courts to inform families in advance, which is unreasonable," he said.
Zeng's execution sparked a mass of comments on Weibo. Many criticized the court's failure to adequately inform the businessman's family. Others slammed the Chinese justice system in general, pointing out that while Zeng received a severe sentence for fraud, many Chinese officials do not.
"Those in power have already abolished the death penalty for their own men. Please forget about dreams of using the death penalty to punish corrupt officials. Death penalty is for people like you and me," Wang Xioshan, a popular online figure, said, according to the International Business Times.
Last year, Amnesty International reported that China executed more people in 2012 than all other countries in the world together. The organization reports, however, that due to secrecy surrounding the use of the death penalty in the country 'it was not possible to obtain an accurate picture of the reality of capital punishment there."