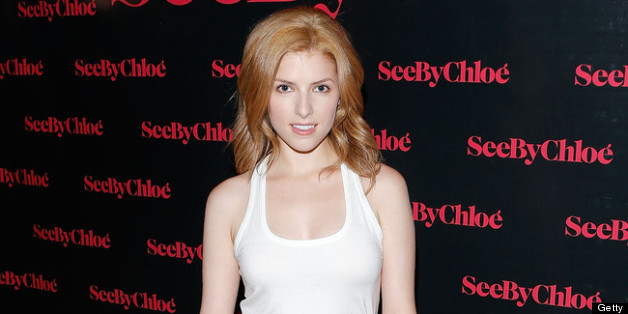 Zach Braff wishes Anna Kendrick was able to star in his next film, "Wish I Was Here," but scheduling conflicts will prevent Kendrick from making her scheduled appearance. "Twilight" star Ashley Greene will replace Kendrick in the indie film, which Braff financed, in part, through Kickstarter.
Braff made the announcement in an email to the project's backers on Tuesday night, part of which of republished by TheWrap:
Well, since you're having your first shot as being movie producer, it's time you experience something that happens a lot: Scheduling conflicts. We've tried our hardest, but we've been unable to figure out the lovely Anna Kendrick's scheduling conflicts with another movie she's doing. This happens all the time in movie-land. Putting the shooting schedule together is like planning 25 weddings: each day has so many moving pieces and locations. I love Anna so much and can't wait to work with her one day.
Kendrick is currently filming the musical "The Last Five Years" in New York, and she was mentioned as a possibility to star as Cinderella in the musical adaptation of "Into the Woods" that director Rob Marshall will shoot later this year. Had her schedule allowed, Kendrick would have played Janine in "Wish I Was Here," a Cosplayer and love interest for Braff's onscreen brother in the film, played by Josh Gad.
For more on Greene and what Braff had to say about her, head to TheWrap. For more on Kendrick, check out her Twitter account, just because it's the best. An example:
Filming @Last5YearsMovie on NYC stoop when crazy lady starts yelling during song. Dude, I promise I can scream louder than you. #KeepRolling

— Anna Kendrick (@AnnaKendrick47) July 16, 2013
PHOTO GALLERY
Celebrity News & Photos